How insurers can meet the needs of mindful new consumers
By Andi Dominguez, Principal, Quadient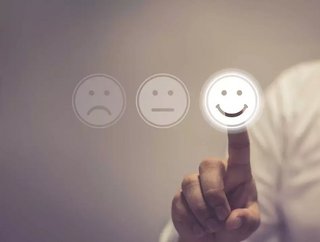 It's been a turbulent year for the insurance market, with losses estimated at $107bn...
It's been a turbulent year for the insurance market, with losses estimated at . From paying out on wedding and special event insurance to getting stranded citizens home before travel bans were implemented, COVID-19 has caused financial damage to carriers. However, some good news is that while recovering from this disruption, insurers are also set to see even the most complacent consumers begin taking out insurance policies for holidays or large purchases. It's estimated that some new UK consumers will be driven to the market, many for the first time.
While the opportunity of new customers looking to engage with insurers may seem like a blessing to the industry, there will be new challenges to face in winning them over. The new consumers entering the market may not be so insurance-savvy, and so will be looking for a slightly different experience. Insurers must begin looking at how they can provide the information these customers will need, and how to do so in an engaging way. This will be crucial if they are to fend off competitors, stand out on comparison sites and survive in what is undoubtedly a difficult time for the entire industry.
Speaking their language
The insurance battleground will intensify in the coming months; being able to communicate quickly and without industry jargon, with new customers as they look for policies will be critical for insurers to capture market share. Insurers that make the policy purchase and onboarding experience easy and simple will have an advantage. This involves preparing for consumers less well-versed in what policy they need, or how the process of taking out insurance works. Knowledge shouldn't be assumed and insurers that identify confusing policies or processes, and take steps to make them more accessible, will stand out among the crowd for new consumers.
For example, terms and conditions, policy and claims information could be re-assessed, with insurers offering them in a simpler, clearer and more concise way, through the right channel. Speed will also be of the essence, as these consumers will likely ask several insurers for a quote. Reputation matters less for consumers unfamiliar with the industry, so if policy information isn't delivered quickly and in the right way, some may prefer the insurers that responds quickest with a clear quote.
Beware the millennial mindset
Value for money is often a key component of any decision, and buying insurance is no exception. At present, and new quotes are quite similar. New consumers are entering the market looking for a good deal, while existing customers re-assess if they're getting the best coverage for their car, house or family. This can cause a race to the bottom on price-point. To differentiate, insurers must therefore look at how they can provide a best-in-class experience; this can be achieved by harnessing the right technology. While insurance has often been seen as a traditional industry, a '' is starting to gain ground, with consumers increasingly confident in using digital challenger brands, rather than playing it safe with traditional market leaders.
If insurers do not give customers the slick digital experience they want, they will lose market share to newer insurance providers, and tech giants. At the same time, they should try to avoid getting caught up in the latest digital gimmicks. Carriers need to assess which technologies will enable them to improve how they deliver useful information and guide customers through application and claims processes. To make the often-stressful claims experience seamless for customers, video could be used as a form of evidence and submitted online. Technology can also be used elsewhere, for example, benchmarking customer data so that certain insurance products are offered to customers at specific stages in their lives. Ultimately, providers need to find ways to understand and deliver what the customer wants from them, extending and maximising the value of the technology they use to do so.
Carving out market share
First-timers entering the market presents an opportunity for insurers, but they will need to alter their approach to attract these customers. Less background knowledge on the industry and its key players means reputation won't be so important; customer experience will instead become the real market differentiator. Speaking customers' language and delivering the simple, quick, jargon-free experience they want is crucial. By assessing and implementing technologies to facilitate this, insurance providers will stand out in the crowded marketplace and win market share of the new customers looking for a policy. If providers don't deliver the slick customer experience today's consumers want, they will simply head elsewhere.
This article was contributed by Andi Dominguez, Principal, Global Insurance,