Hippo selects One Inc for outbound payments expansion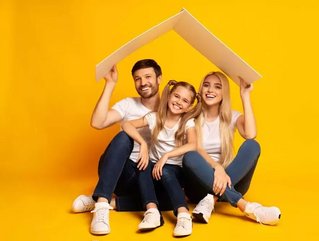 Leading insurtech Hippo has chosen digital payments platform provider One Inc as part of its drive to optimise customers' claim settlements experience...
Leading insurtech has as part of its drive to optimise customers' claim settlements experience.
Hippo, which recently placed eighth on '' list, has rapidly become one of the foremost examples of tech-enabled insurance providers. The company currently possesses over US$200bn in assets and is available in 31 US states.
Co-founded in 2012 by two industry veterans, Christopher Ewing and Tim Tyannikov, One Inc was created with the goal of integrating essential insurance systems into a single system, which could subsequently be used for processing payments and claims.
It was the company's product that captured Hippo's interest as a potential tool for greater digital augmentation. According to the One Inc's, customers can expect the following benefits from the package:
Increased customer satisfaction
More efficient and accurate digital payments
Robust yet simple security and compliance
Changing the insurance-customer relationship
following the closure of its US$150m Series E funding round in late July. At that time, the company made it clear that it was determined to establish a new relationship between customers and the policies that served them.
This latest development with One Inc appears to continue this theme of transformation. Aviad Pinkovezky, Chief Product Officer at Hippo, explains:
"In the unfortunate instance an issue occurs, we move quickly to not only meet the needs of our customers but to exceed their expectations, including proactive updates on the claims process until it reaches a final resolution.
"Through ClaimsPay, customers will have the flexibility to tailor their claims payment preferences around their needs, much like how our products are tailored to provide homeowners with efficient and easy digital access to superior coverage," he stated.
Ewing (CEO of One Inc) is clearly in alignment with this goal, praising Hippo on the quality of its customer service experience and expressing a desire for a long and beneficial collaboration.
"As a pioneer in the insurtech space, Hippo is helping to accelerate the industry's inevitable transformation toward a more digital model, and we are proud to participate in its innovative approach to insurance."