EasySend optimises digital journeys with no-code platform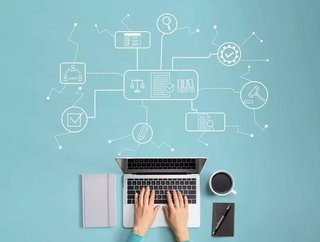 Tel Aviv-based insurtech EasySend has secured US$16m to develop its transformative no-code platform for non-technical staff in insurance...
Tel Aviv-based insurtech has secured US$16m to develop its transformative no-code platform for non-technical staff in insurance.
The total sum came through a $5m seed round (featuring and Menora Insurance) and a $11m Series A round led by and .
Central to the EasySend's premise is the insurance industry's longstanding and persistent reliance on archaic paper-based processes. This extends to claims, policies and customer onboarding. 
Recognising the administrative aspect of insurance as necessary and unavoidable, the company's platform allows staff to create simple digital journeys that optimise the customer experience and enable growth.
Introducing digital culture
A of the post-COVID-19 insurance industry has been the shift away from legacy systems and rigid structures. Now, more than ever, companies in the space are recognising that flexibility is essential to serving today's customers and are exploring the technology that can achieve it. 
"The world is changing. COVID-19 forced traditional enterprises to embrace digital transformation and digital culture at a pace and scale never seen before," commented Tal Daskal, CEO and Co-Founder of EasySend. 
"Our no-code platform is uniquely positioned to make this digital transition easier for enterprises from a wide range of industries [...] enabling them to create new digital products efficiently and effectively while boosting and creating digital opportunities which not only save on development and maintenance costs, but also drive revenue growth."
The company's platform provides easy solutions for a full spectrum of insurance-based activities, such as car accident claims, disability benefits, B2B onboarding, pet insurance claims and .
EasySend's investors praised it for not only simplifying the transition between manual and digital processes but doing so in an affordable, intuitive and practical way.
"EasySend's no-code platform utilises AI to digitise thousands of forms quickly and easily, reducing development time from months to days, and transforming customer journeys that have been paper-based, inefficient and frustrating," added Nick Washburn, Senior Managing Director at Intel Capital.
"Intel Capital chose to invest in EasySend because of its intelligent and impactful approach to accelerating digital transformation to improve customer experiences."