Deloitte: insurtech funding remains strong amid difficulties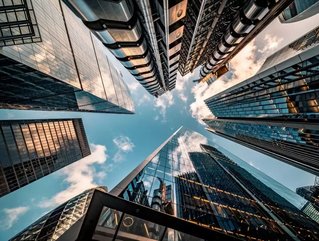 A new report from Deloitte has found that insurtech investment in the first half of 2020 remains strong (US$2.2bn) despite COVID-19...
has found that insurtech investment in the first half of 2020 remains strong (US$2.2bn) despite COVID-19.
In fact, the company stated that funding is almost equal to last year, a notable market achievement when one considers that 2019 (total funding $5.5bn) represented an accelerated interest in the sector.
However, despite this, Deloitte caveats these positive findings by clarifying that the top 10 companies in the space accounted for roughly 66% of the funds, with all other insurtechs competing for the remainder. 
Navigating the new normal
One hypothesis put forward for insurtech's good fortune while other aspects of fintech investment remain is the insurance industry's accelerated focus on digital transformation and the operational benefits it can bestow. 
Working fast to mitigate being left behind as the sector rapidly adopts new standards and practices, Deloitte quoted one insurtech investment executive as saying, "Insurers are looking to achieve in three months in digitisation what they thought would take three years."
Indeed, for an industry that is usually marked by a conservative attitude and sceptical of change, modern insurance has become much more forward-thinking following COVID-19.
The report quoted a US-based venture capital firm executive as saying, "There seems to be renewed vigour to really question the status quo and think about getting leaner and more efficient."
A challenge for insurance
Despite having reason to be optimistic, Deloitte questions how far the insurance industry will be willing to push this newfound experimentation, particularly as economic strains continue to intensify.
Insurance could be said to have a binary choice: either use insurtechs to streamline old methods by reducing time and money expended, or launch into unchartered territory and entirely rethink core principles.
The former option runs the risk of spending too much to achieve too little, while the other has the potential to produce no useful outcome at all. A generational divide between younger, more tech-savvy executives and their older, more traditional counterparts could ultimately decide the matter.
However, one final quoted executive in Deloitte's report intimates that the divide may have shrunk in response to COVID-19, which has enlightened many to the virtues of digitally-enhanced services and how to achieve them:
"At least we've still created a lot of digitally savvy people who want to transform the industry and are experienced in trying to do it. But insurers still need to figure out a way to attract such people, especially if they are entrepreneurs."