Chubb simplifies insurance with new BLINK brand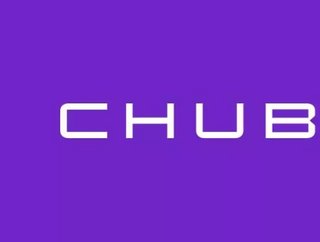 Leading insurer Chubb has launched a new brand, BLINK, to simplify insurance for "digitally savvy" customers...
presents Blink as a suite of in-house-developed insurance products that it will be made available for sale via its digital brokers.
'Personal cyber protection' has been tipped as the first available product, which will be purchasable in 25 US states. The company indicated that its focus on this particular area was linked to research that indicated while the majority (>80%) are concerned about cybersecurity only 16% have adequate insurance cover.
Blink's formation also appears to be part of a customer base expansion strategy by Chubb; the company's desire to engage with digital technology has been well-documented by partnerships with leading fintechs, such as .
Developing into a digital brand
Blink will feature flexible coverage that is fast-becoming the industry standard for insurance, on account of insurtech innovators. Also, the language used for policies will be simple, comprehensible and accessible, therefore granting a new level of transparency that will allow customers to identify their exact coverage needs. 
In a sense, policyholders will get the best of both worlds: insurtech-level cover that is also backed by a major industry incumbent (Chubb).
"Blink is an exciting evolution for Chubb, allowing us to help ease first-time, or digitally-savvy, insurance consumers into the right coverage at the right time in their lives," said Sean Ringsted, Executive VP, Chubb Group, Chief Digital Officer and Chief Risk Officer. 
"Chubb's proven track record of scaling our network of partnerships has opened new revenue opportunities as well as created unique customer experiences in a digital world."
Deepening customer relationships
Laura Bennett, Senior VP of eConsumer for Chubb in North America, added that she sees the brand launch as an opportunity to deepen existing customer relationships:
"Consumers will have the ability to select coverage options they need now, at their current stage of life, through brands they already love and trust. 
"Blink will appeal to consumer-savvy companies looking to create added value and increase customer loyalty through an insurance offering backed and sold by an industry leader like Chubb. Whether it's an offer made alongside a purchase, or an integrated experience using Blink APIs, Blink reimagines how customers experience insurance in the digital world."
Image credit: Chubb