4 ways to digitally enhance an insurtech customer experience
By Stephanie N. Blahut, co-founder of B2Z Insurance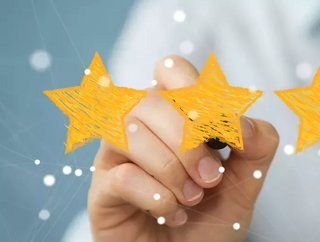 Stephanie N. Blahut, co-founder of B2Z Insurance, explains how insurtechs can build relationships with customers through data-driven innovation
Insurtechs run the risk of cannibalising their own mission to boost coverage by getting sidetracked focusing on the latest and greatest technology.
These folks may advertise an end-to-end digital experience, but behind their slick customer-facing portals, they struggle to overcome the same problems that established insurers still face: a broken customer experience.
If an insurtech platform delivers a digitised version of a broken process, shoppers may be deterred by the same pain points that they were hoping to avoid by going with the more modern insurer. This might mean that shoppers are required to fill out a series of confusing forms that don't apply to their industry or even be required to pick up the phone and wait in a queue to secure the quote they got online. Spoiler: neither experience leads to conversions.
As the Chief Marketing Officer and company co-founder, I'm a fervent advocate for putting small business owners and their customer experience (CX) at the center of insurtech product design. At B2Z, we provide digital, self-driven business insurance to small business owners by amassing digital intelligence through vast amounts of data, then leveraging it to streamline their insurance experience. That's because our audience doesn't have time to pick up the phone and wait to talk to an agent or chase emails over days or weeks waiting for a coverage decision.
1. Excel where others fall short
To understand where you can improve your CX, start by auditing the current insurance experience for potential customers in your target market. By identifying the common touchpoints and locations along the customer journey where the competition falls short, you can also find opportunities to pull ahead.
At B2Z, we found that most policy offerings were cumbersome and incomplete, but there were two major pain points we saw time and again:
Irrelevant questions led shoppers to question whether they were applying for the right product. Small business owners could receive a quote after answering questions in an online form, but the process wasn't tailored to their business. For example, pet retailers would be asked about liquor sales at their establishment.

Shoppers couldn't complete the process entirely online. Even after they were promised a completely digital experience, too many small business owners were required to follow up over the phone to secure coverage.
Why are these such serious issues? Small business owners are busy people. More than 70% of them work more than 40 hours per week as they fill a variety of different roles across their organizations.
This disjointed process left busy entrepreneurs with coverage gaps or uninsured altogether: over 70% of small businesses are underinsured, and 40 percent aren't insured at all. And having the right kind of insurance can be the difference between a business shutting its doors or enduring. This landscape created an opportunity for thoughtful technology to improve the customer experience.
2. Use technology to solve pain points
In the property and casualty space, insurtechs can shrink expense ratios to almost 40% lower than those of traditional insurers. But they don't do this by implementing technology for technology's sake. Instead, they identify and target specific areas where tech can improve the customer experience and they strategically design the right solution for their customers' needs.
Our work with chatbot design is a great example of how insurtechs can leverage innovative tech to differentiate their products and services.
Most insurtech chatbots are equipped to answer simple, formulaic questions you'd find in the FAQ section of their website. While this type of bot helps shoppers and customers access the right information at the right time, their limited natural language processing capabilities too often means customers must input the exact keywords to get a helpful response.
After examining where other chatbots fell short, B2Z developed Diya, a digital guide to small business insurance. During the application process, Diya chimes in at potentially challenging moments to ensure small business owners quickly secure the right coverage. 
For example, when asked to select their business classification code, customers can type, "I cut hair" and select from relevant codes for barbershops or beauty salons.
By being purposeful about implementing new technologies, insurtechs can streamline the customer experience and differentiate themselves from others in the space.
3. Align your CX with customer expectations
The pressure is on for insurtechs to match the digital experience customers now expect when they shop for groceries or refill their prescriptions.
The COVID-19 pandemic changed behaviors and accelerated customer expectations for entirely digital experiences (which have existed since at least 2015). In the US, 73% of customers have tried new shopping behaviours since June 2020 and over 75% intend to continue them. 
To achieve this, insurtechs must leverage data to streamline the customer experience. At B2Z, we leverage our digital intelligence to help small businesses quickly identify the right coverage options based on the risks within their industry.
For example, to gauge the right level of coverage for a contractor, we need to know whether their employees regularly work on platforms more than 15 feet off the ground. Rather than asking the business owner to provide this information, we leverage third-party data, and our algorithms review county records of similar businesses.
Then, by collating this information with millions of other contractors across the country, we can automatically match their business up to an existing model from an underwriting perspective. This leaves the customer with fewer questions to answer manually, streamlining the customer experience and shortening the application process to as little as five minutes.
By drawing from all available data sources, insurers can deliver a speedy, fully digital customer experience while holistically evaluating customer risks.
4. Every digital touchpoint is an opportunity to enhance the customer experience 
As insurers rush to adopt new technology, incumbents and insurtechs don't consider how their decisions will impact the customer experience.
By taking stock of the competition, implementing new tools that are designed for a specific purpose, and using data to gauge customer expectations (and design to meet them), you can keep your customers at the centre of an increasingly digital experience.
About the author: Stephanie N. Blahut is CMO and Co-Founder at B2Z Insurance. B2Z Insurance is a new small business insurance company that provides coverage for on-the-go business owners: simple explanations, easy application, digital quotes, and mobile claims. Stephanie is a seasoned digital marketing professional whose experience spans the insurance, publishing, and software industries. As B2Z's CMO she leads their digital-first customer acquisition and marketing strategy.