Where do insurtechs go from here?
By Adam Powell, Co-founder and COO of Policy Expert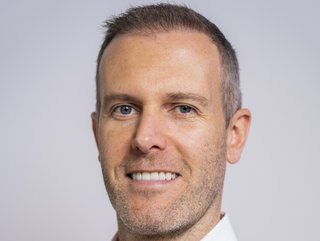 Adam Powell, Co-founder and COO of Policy Expert
Co-founder and COO of Policy Expert, Adam Powell, looks at ways insurtechs can add value to their propositions
Business resilience and value-adding innovation have never been more important to insurers in today's unsteady economic and geopolitical landscape.
For the past decade, effective use of insurtech has become a core requirement for optimising business operations and delivering growth in the face of changing client needs and an ever-evolving market.
It's impossible to talk about the future of insurance without considering where tech plugs in. But what principles can we apply for peak performance?
Serving a people purpose
The truth is that insurtech is never just about the technology, but a broader blend of essential ingredients. We can talk all day about behind-the-scenes setup, but value realisation comes through the combination of data, people, concepts and culture. And what ties them together should always be one simple question: "What's in it for our customers?"
A genuinely customer-centric approach is a game-changer when it comes to decisions about how tech can improve operations, drive efficiency and realise gains. Insurance is fundamentally a people's business, so technology should be there to serve that purpose, not remove it.
For example, we've engineered Policy Expert's customer journey so that policyholders are increasingly in control. They can now carry out pretty much any task they need to without speaking to us if they prefer. But our customer-centricity means that there's always a team member – not just a chatbot – available if the need arises.
As Deloitte's 2023 insurance outlook set out, effective use of tech in insurance is no longer about basic operational transformation. To fully realise the value and benefits of infrastructure and technological upgrades, the emphasis must be on anticipating policyholders' needs and expectations.
Continuous integration, continuous delivery
In reality, the whole UK general insurance industry can use the same publicly accessible market data. What differentiates Policy Expert as a truly data-led business – and has made us the biggest challenger to established home insurance brands – is the time we've invested in establishing the right data architecture and analytics. This has unlocked our understanding of our customers and enabled us to make business decisions that will vastly improve their experience.
Our fully owned infrastructure enables us to process a large amount of data, store it in the right place and access it. Data is migrated directly into our system, where the tech team can quickly work on the integrations. By analysing the data combinations – through a process we call feature engineering – we create factors that provide additional insight into customers' likelihood to buy, claim and cancel.
Advanced data management and analytics are only possible with the right infrastructure in place. And this is where machine learning and AI come in, providing rapid feedback cycles for multivariant risk testing and revealing hidden relationships between various data points.
How does this benefit customers? Pricing is one of many examples where policyholders can be rewarded. We use machine learning tools to test how different risk profiles work in different scenarios. The learnings ensure we can price competitively so that 90% of customers save money when they switch to us, putting £91 back into their pockets on average.
Integration is key
Technology isn't and should never be a "tech team matter" only – integration with every function is embedded in Policy Expert. For example, the way our Tech team works with Pricing makes the speed of processing data much quicker and enables automation throughout the process. The close collaboration across the business, coupled with our deep vertical integration, has step changed the customer experience and been critical to our growth.
Now the insurance industry has established a culture of tech and innovation, perhaps it's time to bring things back to the very basics: "What do our customers want?" By understanding customers' needs and integrating all necessary functions, we can harness innovation to safeguard our customers' interests while delivering the modern, efficient experience that they deserve.
About the author
Adam Powell, is the Co-founder and COO of Policy Expert. Leaving UCL in 2002, Powell immediately joined global financing services company XL Capital, before joining its Global Development Programme in Bermuda. Then in 2004, Powell elected for a different challenge and joined a start-up financial services business, Xbridge Limited. During this time Powell managed various areas of the business, whilst also playing a key role as part of the management team. At the end of 2009, his passion for change and something new resulted in the setup of QMetric Group Limited. After an 18-month in-house software build, QMetric launched its customer-facing brand 'Policy Expert' in June 2011. Since then, the brand has become one of the fastest-growing home insurers in the UK.