VIU by HUB: The implications of rising home insurance costs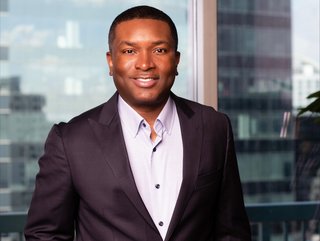 Bryan Davis, EVP and Head of VIU by HUB, says: "While it's typical for potential home buyers to factor mortgage rates into the total cost of a home, they often neglect home insurance until the very end, where they are faced with today's soaring home insurance premiums"
InsurTech Digital speaks to Bryan Davis, EVP and Head of VIU by HUB and the implications of soaring home insurance costs on mortgage lenders
Mortgage lenders have started to feel the sting from rising home insurance costs given more potential homebuyers are putting the brakes on the homebuying process due to an inability to afford insurance.
After mortgage lenders spend time and resources without closing, their business is impacted because insurance is too costly for homebuyers to purchase their dream homes.
We talk to Bryan Davis, EVP and Head of VIU by HUB on the impact rising home insurance costs are having on mortgage lenders and the fallout of this domino effect.
Can you elaborate on the domino effect caused by soaring home insurance premiums and how it's affecting various players in the real estate industry, including mortgage lenders, agents, and inspectors?
All players involved in the home buying process are seeing a slowdown in business as homes are sitting on the market for longer than usual.
While it's typical for potential home buyers to factor mortgage rates into the total cost of a home, they often neglect home insurance until the very end, when they are faced with today's soaring home insurance premiums.
Premiums have increased 3% since last year, as they are being driven up by natural catastrophes, supply chain issues and increasing costs for building materials and home repairs. Homeowners are currently spending an average of $1,428 on homeowners insurance per year.
With home insurance premiums and mortgage rates both at record highs, the home often becomes unaffordable when it comes time to close.
Not to mention, those purchasing an older home may be hit with even higher premiums if the inspection reveals damage or safety issues. As a result, some may end up backing out of the sale.
For mortgage lenders:
Guiding potential homebuyers through mortgage applications is a very resource-intensive process. From conducting thorough financial assessments to navigating tedious paperwork, considerable time and effort is invested to ensure a successful transaction. When buyers pull out at the last minute due to insurance affordability issues, lenders' time and resources are wasted.
For stakeholders involved in the closing process, like title companies, attorneys and escrow agents:
These individuals are critical in facilitating a smooth closing process. But, when buyers change their minds at the last minute, the entire closing process is jeopardised.
For real estate professionals, like agents, appraisers and inspectors:
Buyers withdrawing from their home purchase disrupts the entire flow of transactions, affecting these professionals who rely on successful deals for their livelihood.
We've heard that some real estate professionals are now prioritising insurance considerations before proceeding with home purchases. Could you share some insights into this shift and how it's impacting the homebuying process?
In July, existing home sales fell to a 6-month low. Addressing home insurance at the start of the homebuying process, before inspections or even writing an offer, allows potential home buyers to know the total cost of the home before moving forward.
This way, home buyers can pursue homes within their budget before going through all the steps involved and will be more likely to follow through with purchasing a home.
Can you explain how helping homebuyers secure affordable coverage, especially through digital platforms like VIU by HUB, is becoming crucial for mortgage lenders to navigate the current volatile market?
Forming strategic partnerships with other key players involved in the home buying process will help mortgage lenders provide solutions to any problems that may arise within the current market.
Plus, given that most lenders require that home buyers maintain enough home insurance to cover the mortgage, being able to offer a solution for easily securing coverage will help resolve the issue of home buyers backing out at the last minute.
A digital insurance platform like VIU by HUB makes it easier for home buyers to purchase the needed coverage with the benefits of choice, efficiency, price transparency, and trusted brokerage advice.
Additionally, the value of a personal insurance broker's neutral advice goes beyond the point of sale.
As we're seeing more and more carriers nonrenewing insurance policies in some markets, a broker's unbiased expertise can help guide customers through what to do in the event this happens to them, or through any other market challenges that may arise.
******
For more insights from InsurTech Digital, you can see our latest edition of the InsurTech Digital here, or you can follow us on LinkedIn and Twitter.
You may also be interested in our sister site, FinTech Magazine, which you can also follow on LinkedIn and Twitter.
Please also take a look at our upcoming virtual event, InsurTech LIVE, coming on 18th-19th October 2023.
******
BizClik is a global provider of B2B digital media platforms that cover Executive Communities for CEOs, CFOs, CMOs, Sustainability Leaders, Procurement & Supply Chain Leaders, Technology & AI Leaders, Cyber Leaders, FinTech & InsurTech Leaders as well as covering industries such as Manufacturing, Mining, Energy, EV, Construction, Healthcare + Food & Drink.
BizClik – based in London, Dubai, and New York – offers services such as Content Creation, Advertising & Sponsorship Solutions, Webinars & Events.