US insurtech Anzen raises $10mn to shake up D&O insurance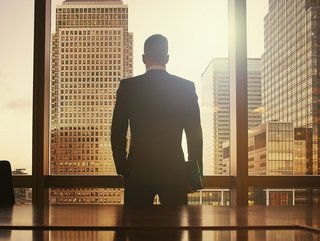 Businesses have to take out D&O insurance but the process is often slow and inefficient.
Bay Area-based insurtech Anzen has raised US$10mn in seed funding from the likes of Andreesen Horowitz to transform D&O insurance for businesses
Executive risk insurtech Anzen has launched with US$10mn in seed funding led by Andreesen Horowitz, MS&AD Ventures and Tokio Marine.

The San Francisco-based company is seeking to shake up Directors and Officers (D&O) insurance and executive liability insurance products, which companies are obliged to take out in order to indemnify themselves against the cost of compensation arising from the decisions taken by senior staff. The capital raise also sees participation from AmTrust Financial and Greenlight Re, as well as 30 seed investors and founder/CEOs.
Anzen, whose name means 'safety' in Japanese, wants to offer a superior insurance product with software that keeps companies safe and allows executives to focus on running their business. It is combining its D&O insurance offering with Anzen Management Operations (MgmtOps), a risk management platform addressing corporate governance, compliance and document retention. All policyholders will receive access to MgmtOps, which connects to a business' existing HR, payroll and other people operations tools.

Anzen 'delivering a fast, modern' take on D&O insurance
"D&O and other executive liability insurance products like employment practices liability (EPL) have always been frustratingly slow and analog to buy," says Anzen CEO and Founder Max Bruner. "Anzen has built an approach to deliver a fast, modern experience by connecting to the company's systems with only a few clicks to help founders and operators get covered quickly and accurately, with the best possible coverage and risk prevention software."

Bruner points out that Anzen's approach is a proactive solution in a generally reactive market, helping companies to avoid being sued in the first place – something that Bruner says should be the whole point of insurance.
He continues: "We are repeat founders with decades of experience building multi-billion dollar businesses. We have learned firsthand how frustrating the D&O insurance process is for time-strapped founders, operators and business owners. And we know how distracting and annoying long applications, rising costs and compliance blind spots are. This is why Anzen decided to build the only vertical specialist in executive liability and the technology to help prevent these costly distractions."