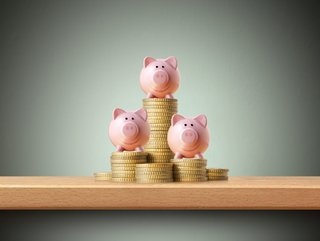 Top 10 European insurance companies
InsurTech Magazine breaks down the Top 10 European insurance companies including HDI Global AXA, Chubb and more
Credit Agricole Assurances
Founded in 1948, Credit Agricole Assurances is a French insurance company. The insurer is dedicated to being useful for its customers on a daily basis by proposing solutions dedicated to savings and the protection of people and property.
"From retail customers to professional & corporate clients and farmers, Crédit Agricole Assurances remains attentive to its customers' requirements when designing insurance solutions to meet all their needs."
Credit Agricole Assurances strives to provide appropriate and adapted solutions with powerful and efficient backing banking networks. For 30 years the company has been striving to become a comprehensive and diversified insurance operator.
Chubb
Founded in 1882, Chubb is a leading global insurer serving customers from the largest multinational companies to individuals and families around the world. The company in its current form was established in 2016 following ACE Limited acquired the Chubb Corporation creating the world's largest publicly traded property and casualty insurance company.
Swiss Re
Founded in 1863, Swiss Re is a leading provider of reinsurance, insurance, and other forms of insurance-based risk transfer. The company is dedicated to making the world more resilient.
By applying deep knowledge, intelligent data, and capital strength the company anticipates and manages risk to power progress for its clients, and help the world rebuild, renew and move forward.
Lloyd's of London
Founded in 1688, Lloyd's of London is dedicated to building a braver future that is more sustainable, resilient, and inclusive. The company's competitive position in the market ensures that its customer receives the best possible outcomes across price, coverage, and services.
HDI Global
Founded in 1903, HDI Global is a leading insurance provider for trading, production, and service industries. HDI Global is part of the Talanax Group and is one of the leading insurance solutions and services providers.
Ranging from full insurance cover for personnel assignments to innovative insurance against cyber risk, HDI Global offers a complete range of products to insure against business risks.
Zurich
Founded in 1872, Zurich believes in creating a brighter future for its customers, partners, its people, and the planet. The company does this by providing products and services that have a positive impact on people's lives. "We want to be one of the most responsible businesses in the world."
Listed on the SIX Swiss Exchange. Zurich is one of the world's leading insurers, operating across multiple territories, its customers include individuals, small businesses, mid-sized and large companies, as well as multinational corporations.
Munich Re
Founded in 1880, Munich Re is dedicated to redefining the boundaries of insurance. As a pioneer in risk management, Munich Re harnesses digital transformation, innovation, and its unrivaled expertise in risk management to offer solutions in all lines of insurance.
"From space rocket launches to cyberattacks to pandemics, we take care of risks while you take care of business [...] Our consistent risk management, financial stability, and client proximity make us a much sought-after trusted business partner."
Assicurazioni Generali
Founded in 1831, Assicurazioni Generali is one of the largest global insurance and asset management providers. The company is present in more than 50 countries offering a diversified business model, based on Life, P&C, and Asset Management.
As such Assicurazioni Generali stands out from its competitors offering a clear strategy, technical excellence, a strong and multi-channel distribution network, a solid capital position, innovation, and the ability to offer solutions to customers according to the lifetime partner approach.
"Our strategy sets out a clear vision for the Group in 2024 and is built on three pillars: drive sustainable growth, enhance earnings profile, and lead innovation."
Allianz Group
Founded in 1890, Allianz Group employs around 159,000 people worldwide, serving 122mn customers in more than 70 countries. As one of the world's leading insurers and asset managers, customers benefit from a broad range of personal and corporate insurance services including property, life, and health insurance, assistance services, credit insurance, and global business insurance.
The group is also one of the world's largest investors, managing US$768.7bn on behalf of its insurance customers.
"Thanks to our systematic integration of ecological and social criteria in our business processes and investment decisions, we are among the leaders in the insurance industry in the Dow Jones Sustainability Index."
AXA
Founded in 1946, AXA was born out of the dedication of a handful of men and women, led by Claude Bébéar, to transform a small mutual insurer into a world leader for insurance. AXA's services include protecting properties, people, and assets.
Dedicated to integrating long-term environmental, social, and governance factors into its business AXA is focused on strategy and commitment; the environment and climate change; ESG integration; customers and products; employees; and active volunteering.