The Isle of Man: The emerging hero of insurtech in Europe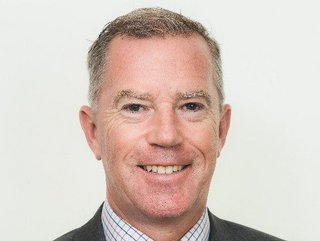 Simon Pickering, Head of Insurance and Pensions at Finance Isle of Man says: "For half a century, the Isle of Man has built up an impressive financial services sector which now accounts for more than 48% of its GDP"
We speak to Simon Pickering, Head of Insurance and Pensions at Finance Isle of Man, about the emerging role of the Isle of Man in the insurtech space
Insurance and financial technology is probably the last thing that springs to mind when thinking of the Isle Man.
Not so for Simon Pickering, Head of Insurance and Pensions at Finance Isle of Man, who details the significant and growing role the island is playing in driving insurtech and fintech forward for Europe.
Can you detail the Isle of Man's relationship with the insurtech and fintech industries?
An enchanting Isle nestled in the heart of the Irish Sea, the Isle of Man is a land of rugged coastal beauty and ancient Viking castles that is fast becoming a global player in the insurtech and fintech space.
Although it might seem a long way from the familiarity of London, this small island is already playing a key role in the future of financial technology in the British Isles.
For half a century, the Isle of Man has built up an impressive financial services sector which now accounts for more than 48% of its GDP and offers an array of expertise in fields ranging from insurance and banking to pensions, employee benefits, fiduciaries, and most recently, insurtech.
It is no surprise then that some of the world's biggest and most respected financial services brands, including Zurich International and RL360°, choose the Isle of Man as the place to do business.
The Isle of Man provided a source of stability to financial services companies during Britain's exit from the European Union – a time when many were turning their gaze to Paris, Frankfurt, and other European financial centres.
Whilst the Isle of Man is a self-governing Crown dependency and neither a member of the European Union nor the UK, its expertise and strategic location have meant it has continued to provide an efficient route into the UK market for companies based in the European Union and broader European Economic Area – something reflected by the fact that the Isle of Man contributed £10bn (US$12.5bn) of inward investment to the UK during 2021.
Will the Isle of Man look to further innovate in the insurtech sphere?
But the Isle of Man is not content to rest on its laurels. Its eyes are firmly on the horizon - focused on the future and the potential of digital innovation in the financial services industry.
Last year, it ran its first Insurtech Accelerator Programme in partnership with Tenity, the global innovation ecosystem and early-stage investor.
The programme brought together scale-ups from countries across Europe and Asia to work closely with insurance companies on the Island.
The Insurtech Accelerator Programme was set up with clear objectives in mind.
It sought to attract and support insurtech businesses interested in establishing themselves on the Isle of Man, facilitate collaboration between these innovative companies and traditional insurers based on the Island, and to promote the Isle of Man as a leading center for insurtech innovation.
The programme has been successful in achieving each of these objectives and the future looks bright for the companies that took part in the accelerator programme.
What about fintech?
The Isle of Man has also broadened its horizons to embrace the full potential of Fintech, partnering with Deloitte to launch the Fintech Innovation Challenge.
The challenge brought Fintech businesses from around the world together to receive support from the Isle of Man Government, financial institutions, and key stakeholders as they developed their products.
The programme ultimately culminated at a Demo Day in June of this year.
How established has the Isle of Man become?
With these two initiatives, the Isle of Man has been successful in starting to establish itself as a key player in this space – and as a jurisdiction that makes an ideal base for insurtech and fintech companies.
The Isle of Man Government plays a vital role in creating a conducive environment for growth and innovation. Businesses, both large and small, can operate together and collaborate seamlessly in a way that cuts across sectors.
The island also offers a competitive proposition for businesses looking to establish themselves, providing financial assistance schemes and a supportive regulator that is both accessible and globally respected.
For instance, businesses can apply for funding of up to 40% of their rent and office costs through the financial assistance scheme.
The Isle of Man is a remarkable destination that is on the rise, quietly carving out a path as an international leader in fintech and insurtech.
Whilst the lure of Frankfurt and Paris remains strong, The Isle of Man is demonstrating the strength of the family of British Isles in continuing to drive the future of financial innovation.
******
For more insights from InsurTech Digital, you can see our latest edition of the InsurTech Digital here, or you can follow us on LinkedIn and Twitter.
You may also be interested in our sister site, FinTech Magazine, which you can also follow on LinkedIn and Twitter.
Please also take a look at our upcoming virtual event, InsurTech LIVE, coming on 18th-19th October 2023.
******
BizClik is a global provider of B2B digital media platforms that cover Executive Communities for CEOs, CFOs, CMOs, Sustainability Leaders, Procurement & Supply Chain Leaders, Technology & AI Leaders, Cyber Leaders, FinTech & InsurTech Leaders as well as covering industries such as Manufacturing, Mining, Energy, EV, Construction, Healthcare + Food & Drink.
BizClik – based in London, Dubai, and New York – offers services such as Content Creation, Advertising & Sponsorship Solutions, Webinars & Events.