Sync1 Systems integrates Zest AI into lending service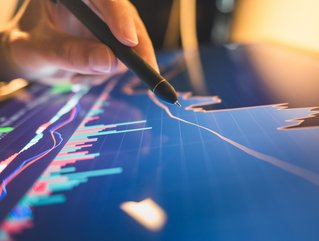 Sync1 Systems CEO Steve Maloney says "we are always looking for ways to improve our technology" after partnering with Zest AI
Insurtech provider Sync1 Systems has integrated Zest AI's underwriting technology into its portfolio, meaning lenders can take advantage of AI using Sync1
Loan origination system (LOS) provider Sync1 Systems is set to integrate Zest AI's credit underwriting capabilities into its product portfolio.
With partners in the credit union space, the integration will give Sync1's partners access to Zest AI's automated decision technology, which Sync1 says is fuelled by more accurate and inclusive lending insights.
Sync1: Striving to improve the lending experience
On integrating Zest AI into its product offering, Sync1 Systems CEO Steve Maloney says: "We are excited to partner with Zest AI to offer our clients a more advanced and effective lending platform.
"We are always looking for ways to improve our technology and provide our clients with the best possible lending experience. This partnership with Zest AI is a significant step forward in achieving that goal."
Head of Corporate Development for Zest AI José Valentín adds: "We're excited to be partnering with Sync1 Systems to add AI-automated underwriting into their LOS tech stack.
"Enabling lenders with efficient, automated decisioning means that more borrowers have access to credit, quicker, which has always been our top priority."
AI boost for credit unions
AI-automated underwriting will help Sync1's partners in the credit union space deliver faster, more accurate insights into credit analysis, helping borrowers access this credit more efficiently and affordably.
Zest AI adds that its automated lending service can help lenders boost their average approval rates by 25%, without increasing risk tolerance.
Partner of Sync1 East Idaho Credit Union is looking forward to the prospect of leveraging Zest AI to boost its lending approval rates.
The credit union's Director of Consumer Lending Jenny Stanford says: "East Idaho Credit Union wants to deliver best-in-class digital experiences to our members and having Zest AI's automated underwriting capabilities delivered through Sync1 Systems LOS will allow us to make faster, fairer credit decisions to power our lending capabilities."
AI taking the insurtech industry further
This latest integration of AI into the insurance industry via partnered insurtechs is part of a growing trend – industry representatives are calling for AI's adoption across the insurance space.
Recently, Dawid Kopczyk, CEO of Quantee, spoke to InsurTech Digital about how AI can help insurers grow while transforming the role of insurance actuaries.
He says: "Actuaries now have access to vast amounts of data and more sophisticated tools for data analysis.
"They can leverage advanced analytics techniques and predictive modelling from platforms like Quantee to gain deeper insights into risk factors, pricing trends, and customer behaviour."