South African insurtech Root expands to the UK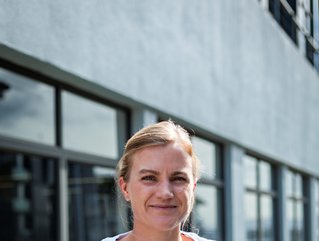 Root COO Charlotte Koep
Root, a South African insurtech, has expanded its operations to the UK after a period of sustained growth
Startup insurtech Root has expanded its operations out of its native South Africa with a foray into the UK. This comes after the company says it went through a significant growth spurt.
An encouraging expansion
Root COO Charlotte Koep, speaks on the insurtech's latest expansion: "There is a real appetite across the UK insurance market for a platform like ours, which offers both the technical flexibility to support a myriad of product edge-cases and access to modern, accessible and embedded distribution possibilities – and at pace.
"We're establishing the business in the UK and building strong distribution partnerships. We find big organisations and we help them add value and create value – and use that to push ourselves into the market. We want to build long-term partnerships with the big players."
Root's niche
As insurtechs look to find a niche, and insurers look to launch new products, Root's own niche is to help both do just that. With a fundamental proposition of helping clients with their insurtech onboarding processes and embedded financial services, Root packages all compliance, regulatory and reporting complexities behind accessible and user-friendly APIs.
This has helped Root achieve significant growth, with over 1m active policies used on its platform and 55 products to assist industry peers.
Koep adds: "Businesses come up against a lot of technical barriers stopping them from actually achieving those goals. They face actuarial and regulatory barriers as well as technical roadblocks in embedding insurance into digital channels."
Expansion a natural next step
Expanding its services from South Africa to the UK is something Root calls a rational step, with minimal time zone differences and shared language among key reasons for the move.
Koep also notes that shared market restrictions in both South Africa and the UK for insurtechs looking to go to market means Root is perfectly positioned for a UK expansion, as the tech challenges both nations face are similar.