Singapore property insurers set for 2023 profitability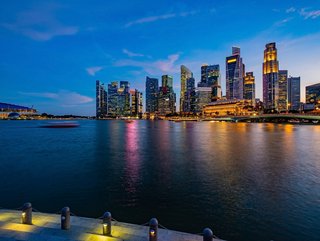 Singaporean property insurers set for 2023 profitability despite inflation
Property insurers in Singapore are expected to remain profitable in 2023 according to GlobalData, thanks to 'adequate' reinsurance coverage
Leading data and analytics company GlobalData says it expects insurers in Singapore to remain profitable in 2023, thanks to disciplined underwriting practices, adequate reinsurance coverage and growing premiums from compulsory fire insurance.
Sustaining growth
Per GlobalData's report, Singapore's property insurance industry is projected to grow at a compound annual growth rate (CAGR) of 8.7%, from SG$1bn (US$700m) in 2022 to SG$1.5bn by 2027 in terms of gross written premiums.
GlobalData adds the growth of property insurance in Singapore has been spurred by fire insurance, which is compulsory when acquiring homes from Singapore's Housing and Development Board (HDB) and taking home loans.
The state-run HDB says over 75% of Singaporeans live in a flat sold by it, hence the high fire insurance claims coverage.
Furthermore, GlobalData's report shows underwriting profit of property insurers in Singapore stood at 28.5% in 2021 and is expected to remain above 25% in 2023.
Profitability despite inflation
Swarup Kumar Sahoo, Senior Insurance Analyst at GlobalData, says: "Despite the rise in inflation that is leading to higher claims pay-outs, the property insurers in Singapore are expected to remain profitable in 2023 due to adequate reinsurance cover, which helped insurers maintain low levels of the loss ratio and reduce their risk in case of higher claims.
"Disciplined underwriting along with well-diversified portfolios will support insurers' profitability in Singapore. The top 10 property insurers in Singapore accounted for 67% of the property insurance market in 2021. They generated on average, 41% of their business from property insurance, 19% from liability insurance, 14% from motor, and 14% from non-life PA&H insurance. Such diversification helps in managing risk arising due to loss in any single line of business.
"While property insurers in Singapore have continued to maintain profitability, high inflation, and growing global economic uncertainty can have an adverse impact on their profitability over the forecast period."