Prepare now for cyber insurance, even if unsure you need it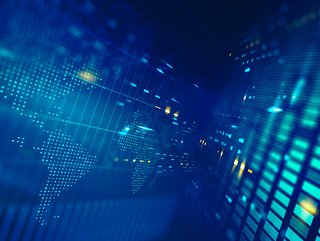 Red Helix's Mark Hunter says: "Businesses need to be prepared for insurers requesting detailed reports on past cyber events"
With cyber-attacks on the rise globally, companies need to prepare to take out coverage even if they don't think they need it, says Red Helix CFO
After insurance company Beazley spoke to InsurTech Digital claiming business leaders risked being distracted from the growing threat of cyber risk by new technologies like AI, Red Helix CFO Mark Hunter has a similar warning for businesses.
According to Hunter, companies should prepare to assess cyber insurance options now, even if they aren't currently sure they need it.
Cyber attacks: acting on a growing threat

Cyber attacks have surged in recent times, with IBM estimating costs incurred by businesses subject to attacks to have risen 13% from 2020 to 2022 – with the average cost of identifying a data breach said to be around US$4.35m.
With costs this high, it's no wonder insurance broker Howden expects the cyber insurance market to rival the scale of major P&C lines in the future; claiming the cyber insurance market could reach US$50bn by 2030.
Instead of waiting seven years for the importance of cyber insurance to become apparent, Hunter says businesses should act now.
"For enterprises considering taking out cyber insurance as an additional safeguard, or for those looking at renewing their policy over the next few years, this means not only being aware of the requirements for cyber insurance now – but also thinking ahead and considering what they may need in the near future," explains Hunter.
Stringent criteria for cyber insurance underwriting
Awareness of cyber coverage conditions is leading those in the know to take out insurance now, with conditions for coverage only set to get more stringent in the future.
But while that may be the case in the future, right now, the list of requirements for cyber insurance is "by no means extensive", according to Hunter.
He adds: "As digitalisation continues to gather pace, the criteria for cyber insurance underwriting are becoming increasingly more stringent, and there is a high probability that additional requirements will be put in place.
"One area in which businesses should expect to see insurers paying closer attention to is any previous history of cyber incidents, whether giving rise to claims or not.
"Businesses need to be prepared for insurers requesting detailed reports on past cyber events and assessing the severity of the incident, the strength of their response and the effectiveness of post-event changes.
"Those that can provide a strong track record of rapid identification, swift response, efficient remediation and successful changes in the aftermath of an event may see a more favourable attitude toward premium renewal, for instance."
The future of cyber insurance
On his outlook for the future of cyber insurance, Hunter concludes: "The cyber insurance market is evolving and for those wanting to be insured in the future, there are some actions they should consider taking now.
"Looking at their incident reporting abilities and strengthening the security of their supply chain will not only prepare them for future assessments, but it will also help strengthen their existing security infrastructure."
******
For more insights from InsurTech Digital, you can see our latest edition of the InsurTech Digital here, or you can follow us on LinkedIn and Twitter.
You may also be interested in our sister site, FinTech Magazine, which you can also follow on LinkedIn and Twitter.
Please also take a look at our upcoming virtual event, InsurTech LIVE, coming on 18th-19th October 2023.
******
BizClik is a global provider of B2B digital media platforms that cover Executive Communities for CEOs, CFOs, CMOs, Sustainability Leaders, Procurement & Supply Chain Leaders, Technology & AI Leaders, Cyber Leaders, FinTech & InsurTech Leaders as well as covering industries such as Manufacturing, Mining, Energy, EV, Construction, Healthcare + Food & Drink.
BizClik – based in London, Dubai, and New York – offers services such as Content Creation, Advertising & Sponsorship Solutions, Webinars & Events.