LuckyTruck raises $2.4mn to digitise trucking insurance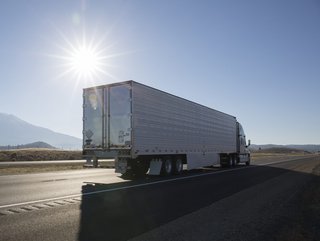 US-based insurtech LuckyTruck has raised US$2.4mn in a seed extension to spearhead the digitisation of commercial trucking insurance
US insurtech LuckyTruck has raised US$2.4mn in a seed extension as it continues to overhaul the face of insurance for the trucking industry.
The capital injection is being led by Candid Insurance Investors, a group of angel investors made up of executives from the P&C industry. The round also involves significant contributions from Parker Beauchamp of insurance-focused venture capital firm Markd, as well as Draper University Ventures and SiriusPoint. The round pushes LuckyTruck's total funding to US$6.5mn.
The Cincinnati-based company is seeking to bring together essential pieces of the insurance purchase and management process in an easy-to-use digital platform, which leverages data and automation to remove friction from the customer journey. It has already grown from 25 employees to 60 during the course of this calendar year, acquiring more than 700 active customers in just four years of operation.
It is one of a number of fintechs more broadly that are striving to fix the US$790bn American trucking industry, which has often lagged behind in adoption of new technologies.
LuckyTruck digitising commercial trucking insurance
Markd Managing Partner Parker Beauchamp, who took part in this seed extension, says: "Trucking has become more complex and that requires a higher level of company flexibility. The modern reality of trucking needs a solution like LuckyTruck. I'm eager to see LuckyTruck bring the space into the future, and I am confident in their vision. LuckyTruck understands the industry's need to modernise the purchase and management of trucking insurance."
LuckyTruck has also appointed a new CEO in Julie Zimmer, an industry veteran with more than 30 years' experience in insurance and insurtech including, most recently, as Head of Insurance at Flexport.
Zimmer says: "I see LuckyTruck at the forefront of the digitisation of commercial trucking insurance. The growth of the business under [founder] Devin [Bostick]'s leadership has been tremendous – I'm looking forward to building on his mission of taking the friction out of trucking insurance and providing a valuable service to the overall supply chain."