IRL enters Lloyd's market to support insurtech startups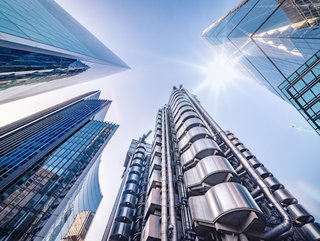 IRL CEO Ed Gaze calls his company's newfound association with Lloyd's " a real game changer"
Insurtech broker Innovative Risk Labs (IRL) becomes the first of its kind to secure a license to operate in the Lloyd's market
Innovative Risk Labs (IRL), a broker which supports and launches startup insurtechs, has become the first broker of its kind to be granted a licence to operate in the Lloyd's market.

Bringing a specialist to market
IRL, which is led by the former head of the Lloyd's Lab incubation programme, Ed Gaze, specialises in developing and launching insurtechs in markets across the globe.
The company consults emerging insurtechs in their home markets, facilitating connections with underwriters in their network, helping them to get their feet off the ground.
Gaze, IRL CEO, says: "This milestone represents a true game-changer for IRL, enabling us to secure Lloyd's capacity for insurtech brokers and MGAs worldwide. With direct access to world-class innovative underwriters, we can now collaborate on new opportunities without the need for third-party brokers."

The IRL advantage
The insurtech broker's acquisition of a Lloyd's licence was helped by its ability to act as a startup's appointed representative when seeking regulation from the UK's Financial Conduct Authority (FCA).
This competitive edge, alongside the fact nine of 11 insurtechs IRL helped bring to market are FCA approved, has been key to the broker's acquisition of a licence from Lloyd's.

IRL has already leveraged Lloyd's' market to act as a broker for three startups looking to launch, based in London and California.
Gaze adds: "The early commitment of our clients to a broker that at the time had yet to secure its Lloyd's broker licence validated our belief that a big gap in the market existed. Now, with this achievement, IRL stands at the forefront, ready to redefine the landscape."
Alongside its new licence, IRL has been busy assembling an advisory board, including FloodFlash's Ola Jacob, Non-executive Chairman of Chaucer and Asta Managing Agency Paul Jardine, Global Head of Gallagher Re Deepon Sen Gupta and Stella Insurance CEO Sam White.