InsurTech Digital's Top 10 insurtech companies in APAC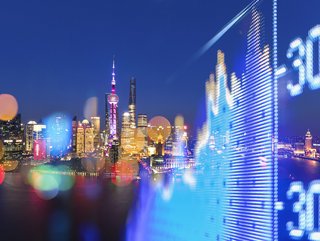 InsurTech Digital runs through its Top 10 insurtech companies operating out of APAC
InsurTech Digital runs through its Top 10 insurtech companies operating out of APAC, featuring companies from Singapore, India, China, Japan and Singapore
The Asia-Pacific (APAC) has some leading players in the insurtech market. While many may focus on European and American heavyweights, it is worth shining a light on these digital insurance providers and operators disrupting legacy practices across APAC.
Below, we list our Top 10 insurtech companies from the APAC region.
Launching in 2015, Jakarta-based PasarPolis began life as an aggregator platform for insurance. In the eight years since its founding, the company has grown into one of Indonesia's leading insurtechs, with a specialist focus on microinsurance coverage. Leveraging the latest technologies to speed up and streamline insurance processes from customer sign-up to claims retrieval, PasarPolis sees no end to the technological implementations it could make. The insurtech has generated US$71m in funding across six rounds since its founding.
India-based Turtlemint has raised US$197m in funding across six rounds since its inception in 2015. The insurtech aims to demystify the insurance process, offering easy-to-understand explainers to its customers – helping to get heads around industry jargon and allowing consumers to make more informed decisions. Offering car, bike, health and term life insurance, Turtlemint employs a specialist team of advisors to help consumers across the purchasing and claims processes.
Cloud-sourced personnel management platform SmartHR offers automation tools to help process social and unemployment insurance claims. Based in Tokyo, the company's software not only focuses on employee management and administration tools but looks to cultivate growth and productivity, freeing up time for businesses and insurers by automating manual processes such as year-end-tax adjustments, employment contracts, new employee registrations, payslips and employee data management. The SaaS provider has generated US$142.4bn in total funding across seven funding rounds since its inception.
Founded in 2016, Acko General Insurance is one of India's leading insurtechs, leveraging an online-only model that sees all its products and services made available exclusively through its digital platform. The brainchild of Varun Dua, who is the company's CEO too, Acko has grown substantially since 2016, becoming one of India's few unicorns after raising US$255m in Series D funding in 2021. The insurtech has seen funding come from the likes of Amazon, Accel Partners and SAIF Partners, and today offers insurance products for the motor, mobile and in-trip domestic markets.
Based in Singapore, Bolttech is an international insurtech operating across three continents. It runs one of the largest insurance exchanges in the world, connecting providers, insurers and customers. Merging its extensive distribution network with leading-edge technology, products and insurance protection, Bolttech can simplify the insurance process and enhance the accessibility of insurance products to a range of businesses. The company has raised a mighty US$493.2m in funding between 2021-2023 alone, across three Series B rounds and one Series A. This makes it one of the fastest-accelerating insurtechs in the APAC region.
One of India's leading full-stack insurance providers, Digit Insurance was started by Kamesh Goyal and is backed by the Fairfax Group. Its product portfolio includes services for car insurance, travel insurance, home insurance, commercial vehicle insurance and shop insurance. With a mission to reimagine insurance products, and redesign the insurance coverage process, Digit Insurance has grown from strength to strength since its founding in 2016. The insurtech has generated US$585.6m across nine funding rounds in this time.
Singapore Life, commonly known as Singlife, provides high net worth, universal life solutions for those who prefer Singapore's regulatory environment as a location for their wealth and protection needs. In addition, Singlife offers protection solutions – both digitally and through financial advisors – to the retail industry, revolutionising ease of access to insurance for those in Singapore and those with investments there. Incorporating multiple insurtech solutions into its services, the company believes it represents the next generation of life insurance, powered by a simplified coverage purchasing process. Since its founding, Singlife has generated a marked US$1.2bn in funding, making it one of the most well-backed insurtechs in Singapore.
CarDekho is perhaps India's largest digital automotive solutions provider, supporting car buyers at all stages of their mobility journey. Reaching unicorn status in 2021, CarDekho was established by brothers Amit and Anurag Jain in 2008 and has today become a bridge between car buyers and auto stakeholders. But where does insurance come into it? Well, CarDekho also collaborates with leading auto insurers across India, to facilitate used car insurance. It is today one of the country's leading car insurance marketplaces, leveraging technology to present customers with competitive quotes digitally. The company has generated US$497.5m across nine funding rounds.
Waterdrop is one of China's leading technology platforms and is dedicated to insurance and healthcare services. Always looking to make a positive social impact, today, the insurtech is the largest independent third-party insurance platform in terms of life and health insurance for first-year premiums in all of China. Through its proprietary Waterdrop Insurance Marketplace and third-party Crowdfunding platforms, the company has built a significant social network of protection and support for people, helping raise awareness of the importance of insurance to consumers across China. Publically listed on the New York Stock Exchange as of 2021, Waterdrop has raised US$631.4m in total funding across nine rounds since it was founded in 2016 and sits second in our list of Top 10 insurtechs in APAC.
Founded in 2013, ZhongAn Insurance takes the top spot on our list of APAC-based insurtechs. Headquartered in Shanghai, the company is online only, and the first in China to sell insurance products over the internet. Co-founded by Alibaba's Jack Ma, Tencent's Pony Ma, and Ping An Insurance's Mingzhe Ma, ZhongAn Insurance operates five key areas of service. These are lifestyle consumption, consumer finance, health, auto and travel insurance. The company has grown rapidly since its founding and now has a series of subsidiaries, namely ZhongAn International and ZhongAn Information and Technology Services and Co. Generating US$790m in total funding, ZhongAn is China's go-to digital insurer today. In January 2019, ZhongAn was valued at US$4.92bn, just six years after it had been established.
******
For more insights from InsurTech Digital, you can see our latest edition of the InsurTech Digital here, or you can follow us on LinkedIn and Twitter.
You may also be interested in our sister site, FinTech Magazine, which you can also follow on LinkedIn and Twitter.
Please also take a look at our upcoming virtual event, InsurTech LIVE, coming on 18th October 2023.
******
BizClik is a global provider of B2B digital media platforms that cover Executive Communities for CEOs, CFOs, CMOs, Sustainability Leaders, Procurement & Supply Chain Leaders, Technology & AI Leaders, Cyber Leaders, FinTech & InsurTech Leaders as well as covering industries such as Manufacturing, Mining, Energy, EV, Construction, Healthcare + Food & Drink.
BizClik – based in London, Dubai, and New York – offers services such as Content Creation, Advertising & Sponsorship Solutions, Webinars & Events.