INSHUR acquires ABI, secures funding to scale business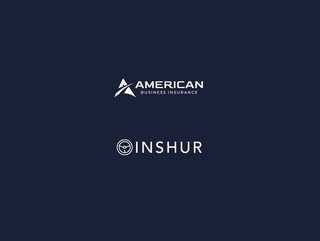 INSHUR acquires ABI on 20 April 2023
INSHUR has acquired American Business Insurance Services (ABI) and secured funding to scale its operations across the United States
Insurance technology company INSHUR has acquired American Business Insurance Services (ABI), being granted immediate access to its on-demand drivers and fleets across 50 states. ABI insurers over 50,000 commercial vehicles in the US.
This will only be scaled further, says INSHUR, after it secured US$26mn in funding to both strengthen its market position in Europe and expand in the US.
With this funding, the insurtech plans to accelerate growth by more than 200% in 2023, executing embedded partnerships alongside its latest acquisition.
Acquiring experience
In ABI, INSHUR has acquired over 40 years of experience with the former being founded in 1983, something INSHUR says will bolster its product portfolio and further its promotion of safe driving practices thanks to ABI's underwriting capabilities.
Per the deal, INSHUR will have expanded access to claims data, helping drive efficiency unit economics to provide personalised insurance policies.
Dan Bratshpis, CEO and Co-Founder at INSHUR, comments: "The on-demand driver economy is growing exponentially around the world, so the ability to provide access to competitive insurance policies that match drivers' needs is becoming imperative to delivering the best user experience possible."
ABI CEO Dave Haley adds: "For four decades, ABI has worked tirelessly to support the drivers that keep the American economy moving - from single owner-operators through to large fleet businesses. Our legacy is that we have always been at the forefront of technology innovations for drivers which has led to thousands of satisfied customers through the products and services we have provided over the years."
Driving investment in on-demand insurance
The capital raised ($26mn) alongside INSHUR's acquisition from investors including JVP, Munich Re Ventures and Viola Fintech, highlights confidence in the future profitability of on-demand insurance. INSHUR hails this as "a significant achievement", given investment in tech globally has been focused on quick profitability.
Erel Margalit, Chairman and Founder of JVP notes: "In a platform economy of micro to small businesses, insurance simply hasn't matched the needs of its insureds. It is why we are proud to be invested in INSHUR, which is enabling a whole generation within the digital labour workforce to confidently embark on work through its dynamic insurance platform across the US and Europe.
"Whether you're a courier delivering Amazon packages or working in rideshare using a platform like Uber, INSHUR is on course to become the category leader in commercial on-demand insurance."
JVP's confidence in INSHUR was echoed by Munich Re Ventures' Managing Director Oshri Kaplan, who says: "By expanding its embedded insurance product with its partners, INSHUR is well-positioned to bring their innovative insurance solutions to even more customers across North America and European markets."