How digital transformation can boost value for insurers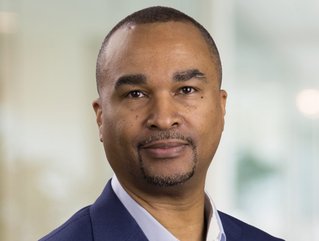 NETSCOUT SVP of International Sales, Tony King, says: "We now live in an age of digital engagement whereby companies need to provide omnichannel services to communicate with customers"
InsurTech Digital speaks to NETSCOUT SVP of International Sales Tony King, on ways insurers should see digital transformation as a value-boosting process
Digital transformation is unavoidable in today's market if you want to survive as an insurer. But rather than lament the need for change through a risk-averse perspective, why not see the value of what digital transformation can bring?
This is the view of NETSCOUT SVP of International Sales Tony King, who speaks to us about the ways insurance can boost value from digital transformation.
How has the insurance industry digitally transformed over the last ten years?
All industries have experienced some sort of digital transformation induced by the COVID-19 pandemic.
However, prior to this, insurance companies have increasingly been relying on technology to drive growth and innovation for some time. Indeed, insurtech's emergence around 2010 raised the digital transformation bar.
Backed by billions in investment capital, insurtech startups emphasised virtualised unified communications and collaboration (UC&C) tools, cloud computing, predictive machine learning, and other methods to deliver hyper-personalised services to customers.
Meanwhile, insurance companies kept their slow and steady approach to digital technology adoption.
The COVID lockdowns subsequently taught companies that consumers will adapt to more digitally enabled interactions, whether by force or choice.
Insurance company CIOs and their teams now find themselves in a race with insurtechs and each other to accelerate information technology infrastructure provisioning and digital transformation initiatives.
This way, they can support line-of-business teams, enable remote contact centres and distributed employees, and appeal to customers online and offline.
How has this changed customer communications in insurance?
We now live in an age of digital engagement whereby companies need to provide omnichannel services to communicate with customers: phone calls, emails, texts, and online chats can all lead to interactions with customers for quotes and coverage, sales, filing claims, navigating the adjustment process, and so on.
Companies that understand and can quickly adapt to their customers' specific preferences and needs have the best chance to stand out in a notoriously crowded insurance market.
While many customers might prefer to ask quick questions over online chats, phone calls are often the most preferred communication channel when policyholders need urgent support about a claim.
So, if communication is that important, the technology that underpins it must be too.
Which technologies are enabling insurance companies to communicate effectively with customers?
Unified communication (UC) technology is the most critical piece of insurance companies' digital transformation strategies and has drastically changed how insurers operate their remote workforce and how that workforce interconnects with customers.
The flexibility of pay-as-you-go cloud-based UC models such as unified communications as a service (UCaaS) enables agents and contact centre staff to efficiently send out information, updates, and other items to many potential customers via various platforms tailored to customers' preferences.
For example, when dealing with a customer-initiated contact, insurance agents can seamlessly transition from one application to another across all channels—such as chat, text, telephony, web conferencing, and even social media—all from one screen.
What are the challenges involved with these digital transformation initiatives?
Digital transformation can drive multiple business opportunities for insurers.
However, as their enterprise IT environments become more distributed and complex, digital transformation increases the number and location of IT visibility gaps.
Similarly, UC&C applications help insurers deliver high-quality customer experiences, expand market reach, and retain customers.
But lost calls, latency, jitter, and other degradations in UC&C services can mean big trouble for insurance companies if they are not detected early enough.
As the number of applications, platforms, and services an insurance company uses to communicate with customers grows, so does the importance of its enterprise IT environment.
Decisions in this area will impact almost every facet of an insurance company's digital transformation initiatives.
Insurance CIOs are therefore heavily investing in upgrading their networking and storage infrastructures that support UC&C investments with modernisation initiatives.
For example, they are migrating on-premises workloads to co-location data centres and virtually hosting data and apps in public clouds.
How can insurance companies ensure their communication services?
The distributed nature of enterprise networks, as well as remote employees and contact centres, underwriters, digitally sophisticated customers, and so on, means insurance companies must also monitor network and application performance across their entire network environment wherever users need access to critical applications.
Without comprehensive network and application visibility, every remote edge, app, tool, campus, office, and internet access point can become a blind spot.
Thriving with digital transformation initiatives such as UC&C means IT professionals need holistic network visibility and robust performance monitoring capabilities to quickly triage degradations and keep services available and running well.
How can IT professionals in insurance drive business value?
Using application performance management solutions to gain holistic network visibility and robust performance monitoring can subsequently provide business value to insurance companies in multiple ways.
Firstly, by enabling proactive alerts and real-time monitoring for end-to-end visibility and analysis, IT professionals can ensure they receive early warnings of any issues that arise.
They can also analyse traffic flows to identify the root cause of problems and historical data for trend analysis that may signify degradations in network or application performance.
Application performance management solutions also offer deep, packet-level metadata to safeguard mission-critical business services across wired and wireless environments as insurance companies grow and expand their digital transformation initiatives, which means IT teams benefit from scalable, comprehensive visibility.
Finally, IT professionals can view data, voice, and video service delivery performance and manage the availability and quality of the network, applications, and user experience all in one place.
******
For more insights from InsurTech Digital, you can see our latest edition of the InsurTech Digital here, or you can follow us on LinkedIn and Twitter.
You may also be interested in our sister site, FinTech Magazine, which you can also follow on LinkedIn and Twitter.
Please also take a look at our upcoming virtual event, InsurTech LIVE, coming on 18th-19th October 2023.
******
BizClik is a global provider of B2B digital media platforms that cover Executive Communities for CEOs, CFOs, CMOs, Sustainability Leaders, Procurement & Supply Chain Leaders, Technology & AI Leaders, Cyber Leaders, FinTech & InsurTech Leaders as well as covering industries such as Manufacturing, Mining, Energy, EV, Construction, Healthcare + Food & Drink.
BizClik – based in London, Dubai, and New York – offers services such as Content Creation, Advertising & Sponsorship Solutions, Webinars & Events.