FCA warns auto insurers about undervaluing written-off cars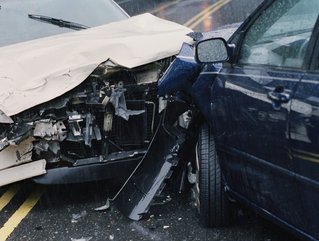 The UK's financial regulator has warned car insurers about the increasingly prevalent practice of valuing written-off vehicles below fair market rate
The UK's financial regulator has warned insurers about undervaluing cars and other insured assets when settling insurance claims.
The Financial Conduct Authority (FCA) says it "has seen evidence that some consumers who have had their cars written off after an accident are being offered by their insurance providers a price lower than the vehicle's fair market value".
The FCA suggests that some insurers are knowingly attempting to cut costs by offering a value below fair market rate, which is not permitted according to UK rules, and then only correcting the value of their offer when an affected customer complains. The FCA has reminded insurers that this practice "is unfair and is likely to disproportionately affect consumers in vulnerable circumstances".
Many consumers in the UK are struggling with a cost-of-living crisis, and an unexpected bill – like a family vehicle being out of service – would prove inhibitive to many. The FCA appears to have reminded insurers of their obligations in the event that an insured's vehicle has been written off.
FCA acting decisively 'to prevent harm'
Sheldon Mills, Executive Director for Consumers and Competition at the FCA, says: "When making an insurance claim, people shouldn't need to question whether they are being offered the right amount for their written off car or other goods that they need to replace.
"Insurance firms should offer settlements at the fair market value. This is especially important now as people struggling with the cost of living will be hit in the pocket at precisely the time they can ill afford it.
"We are watching the behaviour of firms closely and will act quickly to stop firms and prevent harm to consumers where we see it."