Embedding insurance in the supply chain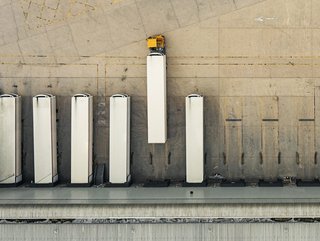 There are many risks and vulnerabilities involved in supply chains, particularly in today's day and age.
Embedding insurance is becoming increasingly vital for businesses seeking to manage the risks of their supply chain, writes Anansi's Megan Bingham-Walker
Supply chains face many risks: trade conflicts, raw material shortages, climate change, stricter environmental regulations, growing economic uncertainties and policy changes, as well as industrial unrest. These risks are causing unexpected delays and shining a spotlight on the vulnerabilities of global supply chains. Add to this the rising cost of essential items like raw materials, energy and labour, as well as the soaring cost of freight prices, and businesses are more focused than ever on tightening cost control to guarantee uninterrupted production and the continued delivery of quality goods at fair prices.
Whereas businesses may have previously been able to predict these events and then absorb the associated costs into their balance sheets, the instability and unpredictability of the supply chain mean that insurance has become a vital tool for businesses seeking to manage their risks.
The role of embedding insurance
As a provider of embedded insurance, Anansi is well-positioned to discuss the benefits of embedding insurance into the supply chain. However, there are also several challenges that businesses face; these include a lack of understanding of the complexity of insurance and how to assess who to partner with, the trade-off between price and quality of service, availability of accurate, comprehensive, and timely data, and the fact that many companies run on a variety of ecommerce platforms and use a range of warehouse management systems and shipping label software.
Technology and data analytics play a vital role in embedding insurance into the supply chain. Access to data from existing platforms within the supply chain can pre-populate insurance applications, making it much quicker and easier to onboard new clients. Data and analytics can also be used for fairer pricing on a per shipment basis, and parametric triggers can be used for automatic claim creation claims. Plus, leveraging open banking technology to pay premiums via direct debit (powered by Stripe) takes further admin away from customers and improves the speed of service.
The future of embedded insurance
Looking to the future, 360-degree data across the full supply chain will become a critical factor in mitigating risk; supply chains often involve many parties, particularly in cross-border transactions, and getting accurate data in one place is a huge step forward. The insurance of the future will not only protect the risk but will also support in mitigating risk by embedding related technologies to support customers. For example, customs delays are a huge problem in the supply chain, so partnering with a cross-border ecommerce provider is one way of streamlining the process of customs declarations and ensuring accuracy of information. Similarly, supporting the move towards net-zero and how to maximise the efficiency of the delivery supply chain via route planning and reverse logistics will become more important.
For logistics partners, ecommerce platforms and software solutions and others in the ecommerce supply chain seeking to embed insurance, my advice is not to underestimate the complexity of offering an insurance product Partner with regulated insurance companies to outsource complex compliance and claims administration. Ensure the coverage offered is full-value reimbursement rather than capped compensation leaving clients out of pocket. Gather all of the relevant data and have it accessible via API for a 360-degree visibility of the risk. Have engineering resources on hand to support the API integration and data connection required to offer this service.
Additionally, it may be tempting to offer a cheap unregulated "compensation" product, but potentially large amounts of losses are better handled by a regulated insurance product with expert pricing to protect your balance sheet. As a regulated insurance broker, it's also our role to promote materials explaining what insurance is and how it can help to protect businesses.
Embedding insurance into the supply chain is becoming increasingly vital for businesses seeking to manage the risks and vulnerabilities of their supply chains. With rising risks and uncertainties, insurance can provide businesses with a safety net and a competitive advantage. However, there are several challenges that businesses need to navigate, including understanding the complexity of insurance, gathering and accessing accurate and timely data, and partnering with regulated insurance companies. Only by working together and leveraging technology and data analytics, we can continue to improve and innovate in how insurance better protects its users.
About the author: Megan Bingham-Walker is Co-Founder and CEO of Anansi