Egyptian health insurtech Nice Deer gets US$1mn injection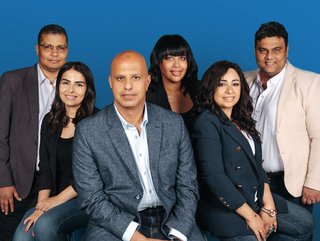 The startup is led by tech veteran Mostafa Medhat (third left). © Nice Deer
Egyptian insurtech Nice Deer has received a US$1mn shot in the arm as it seeks to alleviate some of the woes of Egypt's complex healthcare system.
Egyptian insurtech startup Nice Deer has raised US$1mn in pre-seed funding led by Cairo-based DisrupTech Ventures.
Founded earlier this year, Nice Deer is aiming to bridge the gap between healthcare providers, health insurance companies and patients. Its platform will allow health insurance claims to be processed, ease communication between the healthcare provider and the payer, and facilitate the approval and disbursement of medication. The platform will also be equipped with fraud detection tools to prevent any fraudulent claims.
In time, Nice Deer wants to provide health solutions for SMEs such as health savings accounts which will allow employees to access medical and wellness services, dental and optical appointments, as well as gym memberships.
Mostafa Medhat, CEO of Nice Deer, says: "Nice Deer aims to become the helping arm of the insurance industry in Egypt to grow smoothly and work to close the gap between providers and beneficiaries through a number of pioneering medical services and solutions in line with the unified insurance law."
Malek Sultan, Founding Partner of DisrupTech Ventures, adds: "We are very proud of Disruptech's investment with the Nice Deer founding team. We believe Nice Deer will be in good shape to support the Egyptian government's plans to increase the number of beneficiaries of private health insurance in Egypt. Nice Deer will use its extensive network of health care providers and TPAs to reach new sectors, especially the small and medium-sized businesses (SMEs)."
A healthcare system in need of a solution
The concept behind Nice Deer emerged from IT-Fusion, an Egyption technology provider that offers a platform for medical service providers to manage their credit lines and process claims.
The startup will help address the fractious Egyptian healthcare system, where generally low-quality public healthcare coexists with a higher-quality private sector that operates through a health insurance model. Egyptians are generally wary of public healthcare, which is plagued by a poor reputation, yet upto 40% of the country is not covered by private insurance.
In April, the Egyptian government passed legislation which would increase the scope of private health insurance and leave fewer Egyptians uninsured. The bill would also pave the way for greater digitisation within the health insurance sector and better adoption of insurtech.
"The past four decades have shown that the insurance market is in pressing need of new legislative and regulatory rules," Hany Sirri, the head of the Egyptian Senate's Financial and Economic Affairs Committee, was quoted as saying.