Digitalisation: transforming the face of insurance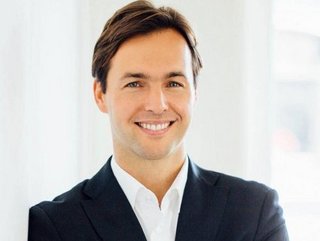 Dr Stefan Sambol
InsurTech Digital speaks with OMMAX Co-founder Dr Stefan Sambol, getting his six considerations for how insurtechs can offer the best digital services
Partner and Co-founder of European digital transformation consultancy OMMAX, Dr Stefan Sambol, details his six steps where insurtechs can innovate to provide the most comprehensive products and services for the insurance industry.
With large insurers, the likes of Lemonade, Next Insurance, and Zego all included, growing their products and services at a rapid pace to match the speed of digital growth worldwide, the areas in which insurtechs should be innovating to provide the best solutions are constantly expanding.
Add to this the growing number of existing insurers acquiring emerging digital services to retain a sustainable position in the market, and behemoths like Allianz creating their own dedicated units to create new digital solutions (Allianz Global Digital Factory), it is now more important than ever for insurtechs that have all-encompassing solution available on the market.
OMMAX's Dr Sambol believes insurtechs should consider six key points to boost their product offerings and standing as an insurtech company, and match their competitors.
Customer experience
"Insurtechs should focus on providing seamless digital experiences to customers. Many are developing user-friendly online platforms and mobile apps that enable customers to easily compare insurance products, obtain quotes, purchase policies, and manage their coverage digitally.
"This shift to digital distribution channels improves convenience and accessibility for customers. Insurance companies such as Allianz offer apps that can be used by private patients to hand in their bills directly by scanning a QR code."
Data analytics
"Insurtechs should harness the power of data analytics and advanced algorithms to enhance risk assessment and underwriting processes. They leverage various data sources, including social media, IoT devices, and external databases, to gain deeper insights into customer behavior, risks, and pricing.
"This enables more accurate risk evaluation and personalised pricing, leading to better underwriting decisions."
Claims processing and automation
"Many insurtechs are automating and streamlining the claims processing workflow, reducing manual paperwork and improving efficiency. They leverage technologies such as optical character recognition (OCR), natural language processing (NLP), and machine learning to automate claims intake, validation, and settlement processes. This speeds up claims resolution and enhances the customer experience."
Peer-to-Peer (P2P) insurance and collaboration
"Insurtechs are introducing innovative business models such as peer-to-peer (P2P) insurance, where individuals or groups pool their risks and share the coverage costs. P2P platforms enable participants to connect directly, eliminating the need for traditional insurers as intermediaries.
"Additionally, insurtechs often collaborate with traditional insurers to leverage their expertise and distribution networks while providing innovative digital solutions."
Blockchain and smart contracts
"Many insurtechs are exploring the potential of blockchain technology and smart contracts to streamline insurance processes, enhance transparency, and automate policy execution.
"Blockchain can facilitate secure and tamper-proof storage of policyholder data, while smart contracts can automate policy issuance, premium collection, and claims settlement, reducing administrative overhead."
Insurance tech ecosystems
"Any good Insurtech will understand they are part of a broader insurance technology ecosystem, collaborating with incumbents, startups, and technology providers to create innovative solutions.
"Most often partner with traditional insurers to integrate their technology into existing operations, providing digital tools and expertise that accelerate the digital transformation journey."
About Dr Stefan Sambol
OMMAX Partner and Co-founder Dr Stefan Sambol is a digital expert with over 15 years of expertise in accelerating the growth of digital business models, developing digital growth strategies, customer engagement models in sales and marketing, and scaling digital products.
With experience spanning across leading consulting and company builder enterprises, today, Dr Sambol is responsible for local and global digital strategy setting and executions across +30 countries.
******
For more insights from FinTech Magazine, you can see our latest edition of FinTech Magazine here, or you can follow us on LinkedIn and Twitter. You may also be interested in our sister site, InsurTech Digital, which you can also follow on LinkedIn and Twitter. Please also take a look at our upcoming virtual event, FinTech LIVE London, coming on 8-9 November 2023.
******
BizClik is a global provider of B2B digital media platforms that provides executive communities for CEOs, CFOs, CMOs, Sustainability Leaders, Procurement & Supply Chain Leaders, Technology & AI Leaders, Cyber Leaders, FinTech & InsurTech Leaders as well as covering industries such as Manufacturing, Mining, Energy, EV, Construction, Healthcare, and Food & Drink. BizClik – based in London, Dubai, and New York – offers services such as Content Creation, Advertising & Sponsorship Solutions, Webinars & Events.