DeNexus continues European expansion by opening UK office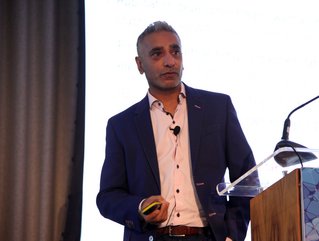 The London operation will be led by experienced executive Mitesh Chauhan.
DeNexus, which helps insurance industry stakeholders to better understand cyber risk, is continuing its European expansion with a new London office
US insurtech DeNexus – which provides cyber risk modelling for enterprises, underwriters, reinsurers and investors in insurance-linked securities – has taken a major step in its European expansion strategy with the opening of an office in London.
The UK-based operation will be led by Mitesh Chauhan, who was until recently Global Product Director for cloud and security services at software firm Entrust. DeNexus is aiming to roll out its platform, which helps insurance industry stakeholders understand the risks associated with cyber breaches, across Europe.
It comes at a time when many businesses, squeezed by rising rates and high inflation, are having to make difficult decisions about insurance. Cyber insurance is often the first to be discarded, despite the rising threat from hybrid working models and geopolitical events like Russia's invasion of Ukraine. It is often a false economy, particularly for companies that are later the victim of cyber breaches or ransomware attacks.
It is also the next step along in DeNexus' European expansion, the firm having opened an office in Switzerland last summer.
Helping insurance to realise their cyber data needs
Jose Seara, Chief Executive Officer at DeNexus, says: "The opening of our offices in Lugano, Switzerland and now in London, UK are important steps for DeNexus as we build out our presence in Europe to grow our technology business and to enable cyber risk for the risk transfer industry at scale. The new office in London gets us closer to one of the hubs for the risk transfer – insurance business – so we can better serve their cyber data needs."
Mitesh Chauhan says: "I am honoured to head up DeNexus' London office, and to be part of a team bringing the benefits of the DeNexus Trusted Ecosystem to more stakeholders. The DeNexus Trusted Ecosystem is a combination of data integrity, encryption and anonymisation tools, security standards and certifications, trusted and certified infrastructure, policies and procedures which enable strict control over the dissemination of data among cyber risk owners, managers, and the cyber risk transfer industry at large."