Cyber insurance firm Corvus names new Chief Risk Officer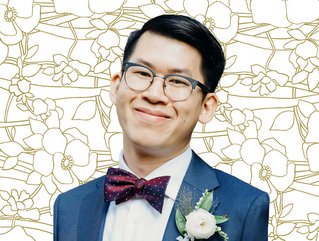 Albert Zhou is the new Chief Risk Officer at Corvus Insurance.
Cyber insurance underwriter Corvus Insurance has appointed experienced insurance risk executive Albert Zhou to the role of Chief Risk Officer
AI-driven cyber underwriter Corvus Insurance has named Albert Zhou as its new Chief Risk Officer, helping to advance its ability to manage cyber risk.
Zhou brings with him more than 12 years of experience and operational expertise in the fields of actuarial, risk and analytics. Zhou will report to Corvus' President, Prashanth Gangu, and will be involved in the Boston-based firm's leadership team.
Prior to joining Corvus, Zhou was Chief Actuarial & Analytics Officer at SynchronoSure, an early-stage commercial MGA. He previously founded a privately owned arbitrage trading firm focused on digital assets, and spent seven years at Third Point Re and SiriusPoint – including most recently as SVP, Actuarial Director, where he led the US actuarial team in pricing, reserving, capital modelling, and risk management.
Zhou will use this experience to implement best-in-class risk and actuarial practices, despite heightened cyber threats. Vulnerabilities in the supply chain made the manufacturing sector the prime target for cyber criminals last year, followed by fintech, according to a report by IBM X-Force. At the same time, hybrid working and geopolitical factors such as Russia's invasion of Ukraine have made the cyber threat landscape much more complex.
Corvus boasts 'strong results and top talent'
Zhou joins Corvus at a time of strong momentum, following on from a year of solid growth for the cyber insurance company. In 2022, it grew cyber premiums by 80% while achieving an industry-leading loss ratio of 36%.
"I was drawn to Corvus because of its strong underwriting results, which are enabled by an innovative and collaborative culture consisting of top-tier talent from both technology and insurance backgrounds," Zhou explains. "Cyber insurance is an exciting, non-commoditised insurance product that provides critical coverage to our policyholders while still allowing plenty of room for innovation and growth."
Prashanth Gangu, President of Corvus Insurance, adds: "Albert's deep experience and leadership will be instrumental in advancing Corvus's industry leading approach to managing cyber risks on our journey to be the dominant cyber insurance player."