Corvus partners Core Specialty on tech E&O & cyber capacity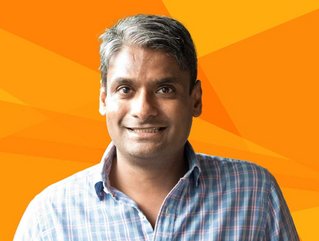 Madhu Tadikonda says Corvus is 'thrilled' to have Core Specialty's validation.
Cyber insurance company Corvus is partnering with Core Specialty to expand capacity within its tech E&O and cyber insurance products
US-based cyber underwriter Corvus Insurance is partnering with P&C insurer Core Specialty to launch a new programme that expands capacity within its Excess Tech E&O and Cyber product.
It marks Core Specialty's first foray into the cyber and tech E&O space. The specialty insurer is more used to insuring other specialty lines such as agriculture, marine, healthcare and workers' comp. It also offers a line of commercial E&O insurance targeted at other professional sectors and verticals, though none targeted specifically at the tech space, as will be the case with this new partnership.
The programme – which will be written on Core Specialty's paper and will include tech E&O coverage, as well as a full suite of cyber coverages, on an excess basis – will provide up to US$5mn in coverage for companies with revenues up to $500mn.
It follows the launch of Corvus Risk Navigator, which enables underwriters to provide predictive, data-driven insights; superior risk selection and accelerated decision-making; as well as IT security recommendations.
Corvus 'excited to expand its realm of possibilities'
Corvus Insurance CEO Madhu Tadikonda says: "We are thrilled to have the validation of Core Specialty, a well-known leader in specialty insurance. Both Core Specialty and Corvus put underwriting excellence and results first, so we view ourselves as natural partners. Core Specialty's commitment is a testament to Corvus's proven track record combining growth with industry-leading loss ratios.
"The Corvus formula works – arming the strongest underwriters with best-in-class data and technology means accurate risk selection, better broker experience, and superior underwriting outcomes. We have the best team in the industry and are excited to expand our realm of possibilities with broker partners, thanks to this partnership, including the rollout of excess capacity."
Jeff Consolino, President and CEO of Core Specialty, adds: "We chose Corvus for our first foray into cyber and tech E&O because of its unique and modern approach to combining skilled underwriting with data-driven technology.
"We are impressed by Corvus's talented team of cybersecurity underwriters, technology, and data science professionals, and look forward to working together to support a full spectrum of Tech E&O business — starting with this excess coverage.
"The Tech E&O and Cyber product will complement Core Specialty's commercial E&O liability products and services for small and medium-sized businesses and professionals, where we deliver a wide range of protection to help cover loss and defence costs that come from claims of professional negligence, error, or omission."