Converge Insurance gets $15m, data shows cyber attack impact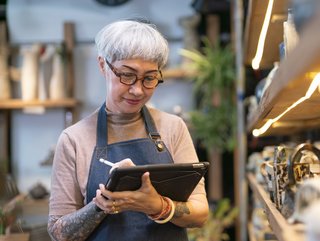 Insurance need: 60% of small businesses go bust within six months of a cyber attack.
Converge Insurance has raised US$15m in Series A funding to address the SME cyber market, as data shows the impact of cyber attacks on small firms
Converge Insurance, a US-based insurtech aiming to improve the way small-to-medium-sized businesses (SMBs) manage cyber risk, has closed US$15m in Series A funding from investment company Forgepoint Capital.
Converge is an MGA that combines cyber insurance, security and technology to address cyber need within SMBs. It is consistent with the industry's broader trend towards 'prevention-led insurance' – particularly within cyber – where insurance companies are keen to reduce their clients' exposure to risk as much as possible before a loss occurs.
The company cites statistics which show that over 60% of SMBs were the target of a cyberattack in 2021; of those small-to-medium-sized businesses that suffer a cyber attack, a further 60% go out of business after an attack occurs. Clearly, then, the stakes are high when it comes to protecting firms against evolving cyber risk.
Last week, Converge announced that it would be acting as programme administrator on the launch of a new cyber insurance programme from QBE North America. The company is hopeful it can secure many more partnerships as it continues to expand, and this latest round of funding is a shot in the arm towards that goal.
It has already backed leading cyber insurance brands such as CyberCube Analytics, Surefire Cyber and SolCyber.
New boss, new capital for Converge Insurance
As part of the fundraise, Tom Kang will be promoted from Chief Insurance Officer to CEO. Kang says: "Our mission is to empower policyholders with radically transparent cyber insurance so they can manage technology risks more intelligently. We're thrilled to partner with the team at Forgepoint Capital, who uniquely understand the needs and opportunities of this burgeoning market. This funding will enable us to expand our outreach and grow our bench of in-house experts while accelerating the availability of the Converge platform worldwide."
Forgepoint Managing Director Don Dixon says: "Converge is the latest company in our investment strategy to reinvent cyber insurance and risk management. We couldn't be prouder of the seasoned team assembled at Converge and the progress they have achieved in such a short amount of time with their unique cyber underwriting model."
And Forgepoint Managing Director Andrew McClure adds: "Converge combines a proprietary data ecosystem, expert underwriting from a world-class team and a powerful platform with a results-driven approach designed to mitigate risk.
"What they have been building is truly world-class and will change the game for an industry in dire need of modernisation. I am excited to work with Tom Kang to lead the company forward together with this team and for the platform to make its global debut."
******
For more insights from InsurTech Digital, you can see our latest edition of InsurTech Digital here, or you can follow us on LinkedIn and Twitter.
You may also be interested in our sister site, FinTech Magazine, which you can also follow on LinkedIn and Twitter.
Please also take a look at our upcoming virtual event, InsurTech LIVE, coming on 18-19 October 2023.
******
BizClik is a global provider of B2B digital media platforms that provides executive communities for CEOs, CFOs, CMOs, Sustainability Leaders, Procurement & Supply Chain Leaders, Technology & AI Leaders, Cyber Leaders, FinTech & InsurTech Leaders as well as covering industries such as Manufacturing, Mining, Energy, EV, Construction, Healthcare, and Food & Drink.
BizClik – based in London, Dubai, and New York – offers services such as Content Creation, Advertising & Sponsorship Solutions, Webinars & Events.