Commercial fleet insurtech OpenEyes emerges from stealth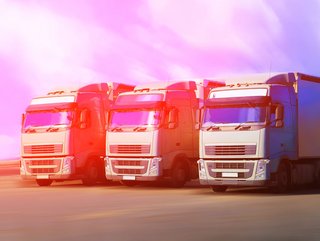 Commercial fleet insurtech OpenEyes has emerged from stealth after an US$18mn fundraise – and the company is aiming to reduce more than just premiums
Commercial automotive insurtech OpenEyes has emerged from stealth with the aid of US$18mn in Series A funding led by investors Insight Partners and Pitango First, with participation from MoreVC.
OpenEyes offers commercial automotive insurance to fleet operators, coupled with innovative technology that allows them to identify and mitigate against sources of risk within their fleet. The approach is consistent with a broader trend within the broader insurance industry, which is gravitating towards a 'prevention-led' model. The New York-based insurtech hopes that this novel approach will allow it to reduce insurance rates for commercial fleet operators.
The company is co-founded by Yoav Oron, Omry Sendik and Dan Charash who, between them, boast vast experience in financial services, algorithmic engineering and underwriting. As well as reducing the cost for customers, OpenEyes hopes that its new approach to fleet insurance will allow it to reduce the number of accidents on America's roads; according to the National Highway Traffic Safety Administration (NHTSA), there was a 10.5% increase in the number of fatal crashes in 2021 while large truck crashes are roughly three times more likely to result in injury compared to standard passenger vehicles.
Despite only emerging from stealth now, the insurtech had already secured US$5mn in seed funding and secured a customer base that drives millions of miles every year. Early results suggest that OpenEyes could help reduce the frequency of accidents by 25% and the severity of claims by over 30%.
Striving to reduce road deaths, not just premiums
Yoav Oron, Co-Founder and CEO of OpenEyes, says: "Large numbers of accidents and high costs of claims in commercial fleets are leading to ever-increasing premiums on commercial auto insurance, making it difficult for fleets to afford coverage and maintain operational efficiency. In addition, insurance companies have been losing money for years paying out accident claims, and little or nothing is being done to address and reduce the core risks. Instead, carriers raise premiums each year to cover the ever-increasing costs of accidents.
"This broken market dynamic is particularly difficult in a recessionary environment and, moreover, it disregards the human cost and impact of these accidents. Truckers and bus drivers are the essential workers that power the American economy, and without proper insurance that leverages technology to reduce accident frequency and severity, their families can suffer dearly after an accident."
Oron hails the outcome of early market tests while his CTO and fellow Co-Founder Omry Sendik explains that the startup is striving "to become the first insurance company that is actively reducing accidents and saving lives while saving money".
Daniel Aronovitz, Principal at Insight Partners, continues: "OpenEyes provides a novel one-stop-shop solution that enables fleets to truly understand their source of risk, from both the fleets' as well as the insurers' perspective. This precise understanding allows OpenEyes to power their underwriting, driver coaching and prevention, and claims handling. We look forward to partnering with OpenEyes as the company continues to grow."
And Eyal Niv, Managing Partner at Pitango First, adds: "OpenEyes leverages a cutting-edge full-stack technological solution to fundamentally alter the risk model of commercial fleets' insurance. The integration between in-vehicle technology and insurance creates a new experience for fleet owners. In the intersection between technology and insurtech-play, the company's proprietary solution increases driver safety and collision avoidance while providing a faster and more accurate claim management process."