Born Digital: AI has caused a 'seismic shift' in insurance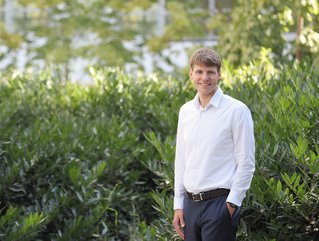 Zenon Sliwka, Chief Sales Officer & Co-founder of Born Digital says: "Generative AI has caused a seismic shift in the tech industry, leaving companies with a choice to either adapt or die"
We speak to the Chief Sales Officer & Co-founder of Born Digital, Zenon Sliwka, who says companies must "either adapt or die" amid an AI revolution
InsurTech Digital speaks to Zenon Sliwka, Chief Sales Officer & Co-founder of Born Digital about the ways insurance companies can effectively implement generative AI tools into their operations.
What are your recommendations for insurers looking to implement generative AI into their operations effectively?
Generative AI has caused a seismic shift in the tech industry, leaving companies with a choice to either adapt or die. Despite some attempts to resist its development, I've witnessed our clients wholeheartedly adopting generative AI in their processes, making it evident that ignoring this trend is simply not viable.
In our pursuit of elevating customer experience at Born Digital, GPT technology has been a game-changer. As an impressive demonstration of our AI's capabilities, we only require a company's materials in text format.
In just a few minutes, we can process this data to craft an advanced digital assistant that engages in remarkably human-like conversations. This digital assistant becomes adept at answering any question that can be found within the uploaded documents, offering comprehensive insights into topics such as insurance terms.
Automation and data analysis has accelerated at a pace unimaginable just a year ago, and the resulting quality enhancement is astounding. Previously inaccessible data can now be analysed, opening up new frontiers of knowledge.
How can AI contribute to the advancement of data and predictive analytics?
That's a fascinating area and integrating GPT technology into our customer insights analytics has been an incredibly rewarding journey. The benefits are vast, and I'd like to highlight a few significant ones. With generative AI, we can now categorise and analyse real-time data from our customers with impressive accuracy. This level of precision enables us to gain valuable insights into customer pain points and quickly identify emerging trends as they happen.
We can now analyse contact centre agent interactions with unprecedented depth. The AI system evaluates agents' performance, tracking adherence to call scripts, speech speed, introduction practices, up-sell and cross-sell performance, and much more, surpassing human capabilities in assessing these aspects.
The opportunities for generative AI aren't confined to customer success alone. I foresee potential in the analysis of insurance claims, customer e-mails, and attached documents, among other areas. The possibilities are truly limitless.
How close – or far – is the insurance sector to reaching a transformative milestone in AI implementation?
Having engaged extensively with our insurance clients, I can confidently say that we have collaboratively developed a few transformative use cases. One remarkable example is the processing of incoming medical reports and various documents, regardless of their format, within the insurance claim process. By leveraging AI technology, we extract the text from these documents, which is then analysed and cross-referenced with the insurance terms and conditions using generative AI.
Automating this time-consuming task with such high accuracy represents a pivotal breakthrough for insurance companies. This process often constitutes a significant portion of their workload, and by streamlining it through automation, the industry can undergo fundamental changes at its core.
How do you navigate challenges around data security and regulatory adherence throughout the AI implementation journey?
The uncertainty about GDPR compliance is high within companies, and we witness this on a daily basis. However, to leverage the GPT-based capabilities commercially, you need to do so through the implementation and use of commercially available Large Language Model (LLM), like Microsoft Azure OpenAI Services. This ensures that all data are processed in a fully controlled environment, and we can fully commit to GDPR compliance.
It's important to note that some people often confuse the publicly available ChatGPT from OpenAI with the commercially available services, but they are definitely not the same thing.
What is your take on the threat of AI's potential to replace jobs, not just in insurance, but in other industries too?
I firmly believe that the success of our society does not hinge on replacing people with technology but rather on fostering a harmonious synergy between the two. In our company, we strive to achieve this goal by bringing AI into real human life. This, in particular, holds immense potential as a great asset for sectors like healthcare and the public sector.
Currently, we are in the process of developing digital personas that will play a pivotal role in providing crucial administrative and commercial services to people in small communities. Additionally, our efforts aim to save up to 1/3 of a doctor's time, benefiting both medical professionals and patients alike.
In conclusion, I am hopeful about the future development of AI and its positive impact on society.
About Zenon Sliwka
Zenon Sliwka is one of the co-founders of Born Digital where he currently holds the role of the Chief Sales Officer. He has over 20 years of experience in the field of digital transformation, gained from companies such as DHL, T-Mobile, and GE Capital. Yet, it was the dynamic and innovative startup ecosystem that truly captured his heart just a few years ago.
******
For more insights from InsurTech Digital, you can see our latest edition of the InsurTech Digital here, or you can follow us on LinkedIn and Twitter.
You may also be interested in our sister site, FinTech Magazine, which you can also follow on LinkedIn and Twitter.
Please also take a look at our upcoming virtual event, InsurTech LIVE, coming on 18th-19th October 2023.
******
BizClik is a global provider of B2B digital media platforms that cover Executive Communities for CEOs, CFOs, CMOs, Sustainability Leaders, Procurement & Supply Chain Leaders, Technology & AI Leaders, Cyber Leaders, FinTech & InsurTech Leaders as well as covering industries such as Manufacturing, Mining, Energy, EV, Construction, Healthcare + Food & Drink.
BizClik – based in London, Dubai, and New York – offers services such as Content Creation, Advertising & Sponsorship Solutions, Webinars & Events.