bolttech: International insurtech valued at US$1.6bn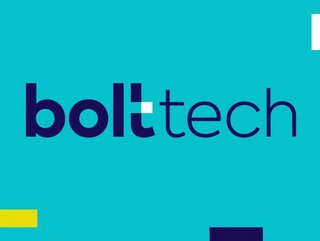 Tokyo Marine and MetLife to join bolttech's Series B funding
bolttech has raised US$196m Series B funding, powering its mission to build a leading, technology-enabled insurance ecosystem
International insurtech bolttech has raised US$196m in Series B funding, at an up-round valuation of US$1.6bn. The company says new investment will help in its mission to build the world's leading, technology-enabled insurance ecosystem.
With a full suite of digital and data-driven capabilities, bolttech connects insurers, distributors and customers to make it easier and more efficient to buy and sell insurance and protection products.
A leading embedded insurance provider, bolttech operates throughout Asia, Europe, and the US, providing businesses with tools to offer insurance products that meet customers' evolving insurance and protection needs in the digital age.
Key facts
US$55bn worth of annualised premiums quoted

700 distribution partners connected via company ecosystem

230 insurance providers

6000+ product variations offered
MetLife and Tokio Marine join to invest
Additionally, investment in bolttech defies the current capital markets backdrop. Mega-round funding (US$100m and above) for the global insurtech sector is at its lowest level since Q1 2020, according to a Gallagher Re report. As such, bolttech's latest investment represents the largest equity funding for an insurtech over the past year and comes after it achieved the largest ever Series A round for an insurtech in 2021.
New investors, including financial service company MetLife, alongside existing and new shareholders, joined the Series B funding round led by Japan's Tokio Marine.
The insurtech will use the proceeds from investment to further fuel its organic growth, including investments in proprietary technology, digital capabilities for business partners and end consumers, as well as talent across bolttech's 30-plus markets. In addition, funds will be used to explore inorganic opportunities to accelerate international growth.
The support of these new investors pays testament to bolttech as a company, as well as its innovative business model, and proposition in shaping the future of insurance. bolttech has maintained a strong financial foundation with a clear path to profitability, whilst rapidly expanding and scaling to build a comprehensive international presence.
Operations set to continue worldwide
Rob Schimek, bolttech's Group Chief Executive Officer, says: "Having just celebrated our third anniversary since our launch in 2020, we are incredibly proud of what we have achieved so far on our mission to build the world's leading, technology-enabled insurance ecosystem.
"We are now one of the fastest growing Insurtechs in the world, enabling our partners to find new revenue streams, accelerate their digital transformation, and deepen their customer relationships. We thank all our Series B investors for their support, and we are excited to welcome our new investors, reputable leaders in their respective spaces, and look forward to strong partnerships that will fuel bolttech's continued growth on our path to profitability in 2024."