Auto insurtech Roadzen to go public through acquisition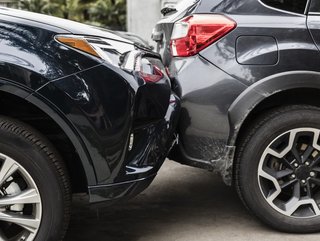 Roadzen uses technology to improve the auto insurance value chain.
Auto insurtech Roadzen is set to go public on the Nasdaq exchange by acquiring Vahanna Tech Edge, creating a post-deal value of nearly US$1bn
Auto insurtech Roadzen has announced plans to go public through a merger with a specially created company, Vahanna Tech Edge, that will create a post-deal equity value in the region of US$965mn.

The New York-based company uses telematics, computer vision and artificial intelligence (AI) to improve the auto insurance value chain through its technology platform, called the Roadzen Insurance-as-a-Service (IaaS) platform.

Founded in 2015, it has already built a book of nearly 40 major customers in the insurance and automotive industries, and more than 2,000 customers – and last year, Roadzen signed acquisition agreements that will enable it to expand into the lucrative US and UK markets. Up until now, it had been focusing on the Indian insurance market.

The proceeds of the Vahanna transaction are expected to accelerate Roadzen's investment in its sales and growth initiatives as well as its technology, allowing the firm to pursue additional M&A opportunities in future.
The merger is expected to close during the second quarter of the year, with Roadzen's CEO Rohan Malhotra staying on to lead the newly combined company.
Public listing a step in Roadzen's 'bold and ambitious' path
Rohan Malhotra, Chief Executive Officer and Founder of Roadzen, says: "We set out with a bold and ambitious vision to build the world's leading technology company at the intersection of insurance and mobility. We are committed to our long-term vision and believe this is a firm next step in that journey.
"Our team, technology, business strategy and an ecosystem of world-class partners will create significant and strong growth for years to come. We are thrilled to partner with Vahanna and its incredible team of investors and operators to unlock this growth."
Saurav Adhikari, Chairman of Vahanna, adds: "Vahanna's conviction is that technology companies leveraging India's highly developed tech ecosystem can vault to the global markets accessing capital and resources, to catalyse growth and transform industries. Roadzen, with its highly talented management team, AI technology prowess, and sharp focus on auto insurance, provides our investors a unique opportunity to participate in an industry undergoing significant transformation."