Are businesses ready to pay big for cyber insurance?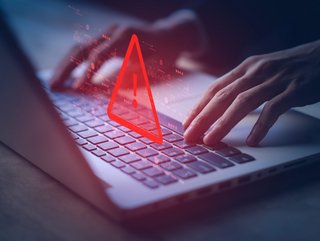 Cyber insurance coverage rates set to rise, with only 12.1% of SMEs insured
InsurTech Digital Magazine looks at GlobalData figures to see why more UK businesses are taking out cyber insurance despite the rising cost of coverage
A report from GlobalData reveals that more UK-based businesses will take out cyber insurance amid a series of high-profile cyberattacks. This includes the recent state-led attacks on British Airways, Boots, the BBC and Manchester University.
Cyber insurance demand despite rising premiums
These high-profile attacks will drive further demand for cyber insurance coverage according to GlobalData, which found despite higher uptake in large organisations, cyber insurance coverage at SMEs stood at just 12.1%.
Although this figure represents many sole traders and micro-businesses, companies with between 50-249 employees had a cyber insurance coverage rate of just over 50%, suggesting further uptake in coverage from medium companies is on the horizon.
This is particularly true given 25.9% of SMEs that took out cyber insurance coverage purchased it because of growing media reports about cyberattacks.
Must insurers be wary of premiums getting too high?
Although the growth rate of cyber insurance has room to grow significantly, Senior Insurance Analyst at GlobalData, Ben Carey-Evans, believes there is "little room" for insurers to keep raising premiums.
He says: "Cyber insurance is already an expensive product, with the level of risk increasing year on year, and with the ongoing cost-of-living crisis, there is little room for insurers to keep sharply increasing premiums for businesses.
"The Financial Times said the recent attack was by a Russian-speaking criminal gang, which could raise concern about it being a state-sponsored attack. This could lead to more calls for insurers to exclude such attacks from traditional cyber cover due to the increased risk from geopolitical events.
"Earlier this year, Lloyds of London advised insurers to exclude nation-led attacks from coverage as a way of controlling the level of risk they are exposing themselves to, and this latest attack is likely to increase calls for that further."
Though this may lower the cost of policies, it will also reduce the uptake in those taking out coverage, given the major fear point for businesses is state-led cyberattacks. Having options available for customers is important, but should all insurers reduce their risk exposure, this could make certain coverage types obsolete.
While this may be the case, the call for cyber insurance has yet to wane. Most recently, Cysurance partnered with Kaseya to launch an Insurance Fast Track programme, making it easier for businesses to quickly attain coverage.