Applying big data with CDL's Robert Trueman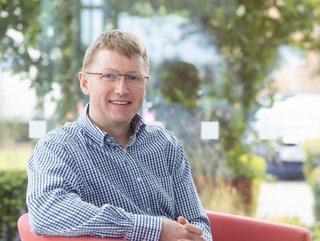 CDL CTO Robert Trueman says: "In sectors that are highly regulated, such as insurance, accuracy and accountability in the use of data are paramount"
InsurTech Digital speaks to CDL's CTO, Robert Trueman, on the applications of big data to create 'highly connected ecosystems' in the insurance sector
Big data is a big buzzword in the world of insurtech. But how is it being applied, how does it interact with other technologies and what is the scope for its further development and application in the future? We ask Robert Trueman, Chief Technology Officer (CTO) at CDL.
How is big data being applied in insurance today?
There are a number of features of the UK insurance sector in particular that mean that it deals in big data, not least the dominance of price comparison websites driving huge volumes of quotes on a daily basis.
Added to this, it's a data-driven industry in that it is often the integration of additional datasets that informs insurance rating, through enrichment and centralised hubs. All this leads to a highly connected ecosystem, processing billions of transactions each day.
At CDL, we use big data for the following applications:
Preventing fraud by analysing the huge volume of insurance quotes to identify in real time where individuals are manipulating data to try and secure a better premium
Behavioural tracking for consumer insight to enable better targeting of customer propositions
Analysing device data, for example, about driving behaviour where customers have a black box or telematics app installed and we are using journey information to influence the insurance premium
Bringing in information from other sources, for example, credit data, to better understand customer propensity to claim or default on data
How can legacy insurers start to leverage data better?
Working with these volumes of data - we are talking hundreds of terabytes - is not straightforward, and typically the legacy tech platforms in place can't support this. A common reason why people come to CDL is to tap into our connected ecosystem which can easily plug into the vast array of different data sources and services.
For example, we have integrations with all the major telematics service providers, credit check companies, finance and payment providers, price comparison websites and pricing engines.
Equally importantly, we have the tooling and data platforms in place to be able to work with this data at scale.
For example, we use Qlik Replicate to power our business intelligence solution which ingests data in real-time and gives insurance providers performance insights that drive pricing and product decision-making.
We have also created our own Goldfinch platform for machine learning (ML) and predictive customer propensity modelling.
How is the relationship between big data, machine learning and AI being leveraged?
Big data is simply an all-encompassing term for extremely large amounts of data. With the right tooling, this can be used in its own right, as in the example of CDL's Hummingbird solution which analyses vast datasets in real time to identify quote manipulation and combat application fraud.
Big data also underpins ML and artificial intelligence (AI) in many cases; without it, their scope is very limited. When you look at the present rise of Large Language Models, such as ChatGPT, which ingests data from across the Internet, they are still found wanting when it comes to data accuracy, so there has to be a balance.
In sectors that are highly regulated, such as insurance, accuracy and accountability in the use of data are paramount.
Machine learning is commonly used in many areas of insurtech, from customer propensity modelling and pricing to behavioural analysis and fraud. This is typically focused more on where the source data is fixed and can be re-profiled regularly.
AI, as per its name, brings artificial intelligence into the mix and applies human-like logic on top of large data sets to go beyond what a fixed computational model can achieve.
Although real use cases are limited due to the technology still being in its infancy, typically AI is being used to enhance the customer experience by taking away pain points; servicing bots is a key one, and other solutions include image processing to assist with claims handling or object recognition.
For example, services can take images or videos of pets and determine their breed and help consumers in providing accurate information for insurance purposes. The same is done with images of property or vehicles being insured.
How can big data use be expanded in the future?
The sky's the limit here really. AI is still at the start/hype phase and that relies heavily on big data sources.
In insurance, the focus is currently on creating much better customer experiences that are data-driven, for example removing the onus from consumers to input vast amounts of information into online forms in order to be able to get a quote and also creating more personalised offerings based on 'you'.
There is also a push to drive more automation between providers when it comes to claims, to accelerate this process and deliver connected and integrated services.
What will really be interesting is how the shift in terms of regulation (such as what happened with GDPR) and the noise around regulation of AI, combined with consumers' awareness and requirements for controlling their own data play out in this space.
Brands will certainly need to be more conscious and open to this to maintain the public's trust in data usage.
******
For more insights from InsurTech Digital, you can see our latest edition of the InsurTech Digital here, or you can follow us on LinkedIn and Twitter.
You may also be interested in our sister site, FinTech Magazine, which you can also follow on LinkedIn and Twitter.
Please also take a look at our upcoming virtual event, InsurTech LIVE, coming on 18th-19th October 2023.
******
BizClik is a global provider of B2B digital media platforms that cover Executive Communities for CEOs, CFOs, CMOs, Sustainability Leaders, Procurement & Supply Chain Leaders, Technology & AI Leaders, Cyber Leaders, FinTech & InsurTech Leaders as well as covering industries such as Manufacturing, Mining, Energy, EV, Construction, Healthcare + Food & Drink.
BizClik – based in London, Dubai, and New York – offers services such as Content Creation, Advertising & Sponsorship Solutions, Webinars & Events.