70% of contents insurance claims 'down to accidental damage'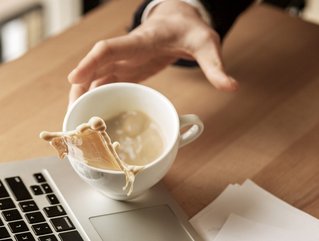 Nearly three-quarters of contents insurance claims are due to accidental damage and spillages, according to British insurance provider Urban Jungle.
Nearly three quarters (72%) of contents insurance claims are due to accidental damage with tea, coffee and water the biggest culprits, according to UK insurance firm Urban Jungle.
The company analysed almost 6,000 claims on policies where items worth £2,000 and above had been declared. It found that more than one in ten (13%) of these claims are for high-value electronic devices such as smartphones, tablets and laptops. Urban Jungle recorded a 65% increase in policy coverage of electrical equipment between 2020 and 2021, owing to more people working from home, meaning that accidental damage is becoming more likely.

As consumers face a cost-of-living pinch, with high interest rates and soaring fuel prices driving inflation, Urban Jungle claims the research shows that contents insurance is still indispensable – especially for preventing accidental damage. For the nation's most popular gadgets, like smartphones and laptops, many consumers will be unable to afford buying new to replace a broken device outright this winter. By contrast, Urban Jungle's contents insurance starts at just £5 per month.

'Cost-of-living crisis an ongoing concern for everyone'
Jimmy Williams, CEO and Co-Founder of Urban Jungle, says: "It's all very well having the latest tech gadgets, but we wanted to illustrate that even a morning coffee could end up resulting in a much higher price if it ends up spilt on your laptop or phone.
"The cost of living is an ongoing concern for everyone [and] unexpected things happen every day, so it's more important than ever to ensure possessions are covered – this way large unpredictable costs could be avoided in the long run.
"We pride ourselves on being a fair insurance provider and our contents insurance doesn't discriminate based on factors like occupation or marital status. Urban Jungle offers fair and customisable plans and so customers only ever pay for the cover that suits them, and our prices start from as little as the cost of a couple of coffees."