No return to 'business as usual' for the London
By Tom Payne, MD, Verisk Underwriting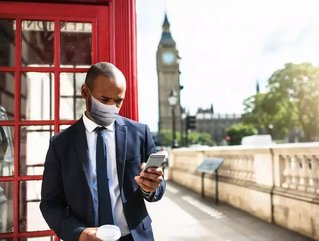 The COVID-19 pandemic has posed the most significant challenge ever faced by the London Market and caused unprecedented disruption...
The COVID-19 pandemic has posed the most significant challenge ever faced by the London Market and caused unprecedented disruption – yet it has kickstarted an equally unprecedented wave of change. Tom Payne, Managing Director for UK & Europe at , looks at the changes the industry is already making as a result of the pandemic, and discusses digital opportunities the London Market can take to become the world's most technologically advanced insurance marketplace and the industry as a whole can embrace.
Lloyd's of London swung from a £2.3m profit in the first half of 2019 to a in the same period this year, with estimates that the market would have to pay out £5bn in COVID-related claims by the end of 2020. 
To put this into context, Lloyd's paid out £3.8bn in claims following the 9/11 terrorist attacks and a combined total of £3.9bn relating to hurricanes Harvey, Irma and Maria in 2017. Yet the pandemic has also caused major changes in employee and operational cultures that have provided the market with an opportunity to deliver on the vision of a digital marketplace.
A year of disruption
Lloyd's of London closed its underwriting room in March for the first time in its as the pandemic spread and lockdowns were initiated. Indeed, the underwriting room at Lloyd's has only operated on a one day per week policy during November, with strict social distancing and COVID-secure rules in place, as the second wave of the pandemic has resulted in a second national lockdown.
This traditionally face-to-face market has mirrored the experiences of industries and businesses worldwide, by being forced to shift to an entirely digital and remote working model at the shortest possible notice.
Many of its planned digital enhancements announced in 2019 were prioritised, including improvement of electronic placement, delegated authority services and claims processes. The subsequent Blueprint Two strategy announcement in November this year has reinforced this commitment to long-term digital transformation with a focus on data- and technology-driven improvements.
What has changed? It all took much longer
If we look beyond the transformation of day-to-day employee collaboration and customer service, the impact of COVID-19 was most evident in insurance operations that typically required on-site visits, such as underwriting inspection and claims adjustment. Pre-pandemic inspections mostly took place on-site, yet the earliest stages of the pandemic saw these processes take far longer as both policyholders and adjusters struggled to figure out how to safely carry out on-site inspections.
Data from claims handling systems clearly demonstrated the stark impact on typical insurance operations and processes – the average time to contact a policyholder rose from 2.7 days pre-pandemic to 4.2 days once quarantine measures were introduced.
In contrast, the 2017 hurricane season that involved four major hurricanes striking the Caribbean across a 45-day period and flooded over one million cars along the US Gulf Coast alone, caused a rise of just 0.3 days in the average time to contact a policyholder in these regions. The significance of the pandemic has therefore warranted an equally significant change in the way insurers operate remotely and carry out day-to-day business.
Continuity key, teamwork vital, and an opportunity to cast a critical eye over streamlining processes
In the interests of ensuring business continuity, the London Market will need to build on the mass transition to remote working without impacting on service levels or responsiveness.
Simply switching to a business communication platform such as Slack or Teams may be straightforward for a typical meeting or internal discussion, but shifting all operations 'off-site' will require industry-specific solutions that make working remotely much more efficient. This includes underwriting tools to help insurers prefill policyholder details and make faster decisions, and claims management tools to aid information validation and identify suspected fraud. 
Indeed, this mass culture shift to remote working also represents an opportunity to better manage employee time and ultimately streamline or entirely cut out unnecessary processes and costs by deploying further digital tools and processes.
The stats speak for themselves – collaboration is on the rise and here to stay
There has been a natural evolution towards more collaboration with the policyholder through solutions that tap into video and other digital communications tools – and the pandemic has accelerated this shift. Our data, for example, shows that since quarantine rules took effect, more than 30,000 users across 1,100 customers have collaborated using Verisk solutions. These users participated in 190,000 collaborations, 80,000 videos and 2.2 million photos between 14 March and 31 May.
Not just 'nice to have' – but essential tools
Data, models, platforms, and solutions that support remote underwriting and claims handling are becoming a necessity rather than simply 'nice to have' in the London Market. Prefill solutions can now provide underwriters with near-instant access to verified, reliable data on millions of properties to support underwriting decisions. Other InsurTech solutions have now become widely available and feature AI, natural language processing and cloud computing to help better manage pandemic exclusions, errors and omissions (E&O) exposures and other policy wording challenges.
On the claims handling front, collaborative and self-service digital tools are now helping policyholders provide their own videos and imagery in a timely manner to support their claims. This direct collaboration between policyholder and insurer adds another layer to the claim adjustment process that can help expedite the settlement of a claim and get the policyholder up and running as quickly as possible.
The technology blueprint is in progress
Blueprint Two has already started to pave the way for what Lloyd's describes as "the world's most technologically advanced insurance marketplace". Yet there will undoubtedly be many market-specific challenges ahead. 
It is likely the industry's 'new normal' could involve increased use of exclusionary policy language – particularly around business interruption for the pandemic and any similar future events – and more precision around policy wordings and clauses. Clear and transparent policy communication, enhanced customer service and ensuring claims are paid quickly and efficiently will also be critical to helping insurers build and maintain their reputations.
A healthy and vibrant insurance industry that consistently delivers on these targets will be key to helping both individuals and businesses navigate the uncertain times ahead. Digitisation of 'traditional' processes and the deployment of more advanced technology will be at the core of any transformation efforts, helping to build a more streamlined marketplace that benefits underwriters and customers alike.
This article was contributed by Tom Payne, Managing Director for UK & Europe at