Munich Re enters joint venture with Porsche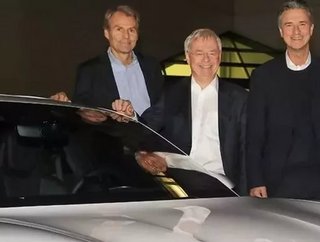 Re/insurance firm will handle finance, insurance and risk management of new manufacturing innovation company FlexFactory...
Munich Re has entered into a joint venture with car manufacturer Porsche and its management consultancy arm MHP to bring innovation to small-batch manfacturing.
The newly formed business FlexFactory aims to meet the many growing needs of the manufacturing industry, which is facing increased pressure to shorten traditional production processes and adapt to increasingly narrow customer requirements - all while remaining on or, increasingly, under budget. 
FlexFactory aims to solve the challenges of small-series production through what Ralf Hofmann, founder and Chairman of MHP, describes as "digital, flexible solutions and technological innovations".
"We can now do just that even in microscale custom production while simultaneously maintaining high cost-effectiveness," he adds. 
Pooling talents to meet demand
By "bundling" their various expertise, the three firms aim to tackle the traditional sticking points in overhauling manufacturing processes. 
Porsche will bring its proficiencies in global manufacturing to the table, along with the digital process optimisation of MHP. Munich Re meanwhile will oversee risk management, handle finance and insurance models, as well as digital risk assessment using IoT sensor systems through its subsidiary relayr.
"With the FlexFactory, we and our partners have created a future oriented platform for opening up new markets, which addresses a central challenge of modern production," says Munich Re board member Torsten Jeworrek. "Our cooperation once again underlines Munich Re's innovative power and solution competence as a risk manager and financing expert for Industry 4.0."
Interest in the venture, which remains subject to regulatory approval, will be equally split between Porsche and Munich Re. The car giant and its subsidiary MHP will each hold 25%, with Munich Re controlling the remaining half. 
Picture (L-R): Dr. Thomas Blunck, Member of Munich Re's Board of Management; Dr. Torsten Jeworrek, Member of Munich Re's Board of Management; Lutz Meschke, Deputy Chairman and Member of the Executive Board Finance and IT at Porsche AG; Dr. Ralf Hofmann, CEO, Shareholder and Founder of MHP; Albrecht Reimold, Member of the Executive Board Production and Logistics at Porsche AG; Greg Barats, Head of Munich Re's Global IoT Business