Fincons Group and expert.ai enhance insurance with NLP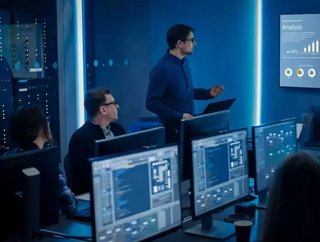 Italian consultant firm Fincons Group has stated that it will be enriching its offerings to insurance customers with expert.ai's cloud-based NLP solut...
, which was initially founded as a software house before transitioning to being a digital transformation-focused consultancy, will also offer the same enhancements to banks.
specialises in developing 'practical AI (artificial intelligence)' systems using natural language processing (NLP). It will be providing both its and NL API solutions through Fincons Group.
The company's is based on the cloud and allows the user to gain a complex understanding of data without the need for accompanying infrastructure, which also means reduced operational costs. Its features include:
Deep linguistic analysis
Knowledge graphs to resolve ambiguities
Automatic data extraction and linking
Document classification
APIs: The power of digital transformation
Fincons Group is aware that replacing legacy software can be an expensive undertaking for incumbent insurers. The practicality of APIs, however, mitigates this issue by providing fully-developed, scalable and easily deployable solutions that can be added to existing systems.
"By using AI applied to natural language, companies in the financial services and insurance sector can derive tangible value from their information," Giuliano Altamura, Global Financial Services and Insurance Business Unit General Manager at Fincons Group.
"The potential offered by expert.ai in terms of its API and development environment is a critical success factor for initiating change in a way that is not only fast, but also predictable and easy."
Insurance moves to the cloud
In addition to APIs, the cloud is emerging as one of insurance's most transformative technologies.
considers the following as primary benefits of shifting away from individual data centres to the cloud:
Reduced operational costs
Increased agility
Greater compliance
Faster innovation and time-to-market for new products and services
In our recent featured article, '', we explored how cloud in conjunction with AI is altering the sector. Although adoption has been given a boost by the COVID-19 pandemic, it's clear that some companies are unaware of how detrimental clinging to legacy systems has been for insurance long-term.
"Legacy technology has dragged down the economics of the insurance industry for a long time," said Kris Sharma, Financial Services Lead at Canonical. "This legacy 'technical debt' is a major concern for the industry as some of the insurance firms are spending up to 75% of their IT budget on maintaining legacy systems."
The importance of embracing next-gen tech is clear: it isn't just a novelty, it's a necessity.
Video source: expert.ai