American Family Insurance spin-out Arturo innovates proptech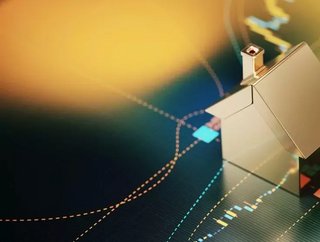 Arturo, an insurtech spin-out of American Family Insurance, has raised US$25m to develop its innovative, AI-based proptech platform...
The Series B round was led by and included participation from , , and .
's solution utilises artificial intelligence (AI) and predictive analytics to gather property insights from aerial photographs, including those taken from satellites, drones, and atmospheric balloons. 
The '' or value proposition is based around accuracy, speed, and cost-efficiency. Inspections can be carried out in as little as five seconds and the frequency required for quality is significantly reduced. Other key differentiators include:
Multi-source imagery
Constantly refreshed and updated information
On-demand property analytics
Deep learning data models
Bolstering insurance with tech
Using its newly acquired capital, Arturo plans to expand and develop its technology portfolio, establish new partnerships in the European and APAC markets, and grow its client base.
The company's distinctly digital approach to property insurance matches the to move away from legacy work methods. As such, it has recently found favour among the top five P&C providers in the US and Australian markets. For Sunir Kapoor, Operating Partner at Atlantic Bridge, Arturo's recent growth is encouraging:
"Over the past twelve months, Arturo increased its revenue by more than 300%, which speaks directly to the tangible value it offers to leading insurers.
"With the success that JC [John-Isaac Clark, CEO of Arturo] and his team have had onboarding several new clients fully remotely over the past year, we're confident in Arturo's continued expansion in bringing AI to the insurance industry and beyond."
AI continues to gain traction
There has been a noticeable uptick in the adoption of automation tech within insurance, most recently at .
The consensus among insurers is that traditional insurance risks falling into obsolescence as tech companies and ecosystems meet customer needs with cheaper and more customer-centric solutions.
Arturo's highly innovative approach to property insurance is placing it firmly at the vanguard of the industry's new paradigm, and Clark is adamant that it should remain so.
"Arturo's vision is to revolutionise the way businesses interact with properties by providing greater transparency into a building's physical make-up, and we believe we're only scratching the surface in terms of the level of value we can bring to our customers," he said.