Zurich subsidiary plans to buy Metlife's US P&C for $3.94bn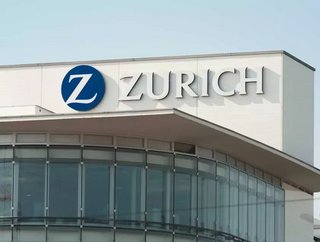 Global insurance giant Zurich has stated that its subsidiary Farmers Exchanges has forged an agreement to purchase Metlife's US-based P&C activities...
Global insurance giant Zurich has that its subsidiary Farmers Exchanges has forged an agreement to purchase 's US-based P&C activities.
The total sum, a reported US$3.94bn, will be contributed separately via Zurich ($2.43bn) and Farmers Exchanges ($1.51bn).
In addition to a 10-year exclusive distribution deal, whereby Farmers Exchange can offer its product lines on Metlife's "industry-leading" US Group Benefits platform, which currently supports 37 million employees at 3,800 companies, the company apparently views this move as a chance to expand its presence nationwide.
In fact, Farmers Exchange will be acquiring 2.4 million policies with premiums worth an estimated $3.6bn. 
"The acquisition of MetLife's P&C business is a unique opportunity to accelerate growth and to achieve a significant presence in all 50 states," commented Jeff Dailey, CEO of Farmers Group, Inc. 
"MetLife's distribution channels complement the Farmers Exchanges' existing strength in the exclusive agent channel, deepen their presence in the fast-growing independent agent channel and provide entry into the worksite marketing channel via a leading platform."
For its part, Zurich expects a relatively fast turnaround on the deal, projecting approximately 10% ROI by 2023. 
"The acquisition significantly increases the potential for growth at the Farmers Exchanges and will further boost the share of Zurich's profits linked to stable fee-based earnings," added Zurich Group CEO Mario Greco. 
"Together with the continued increase in rates in commercial insurance, this transaction will strengthen our ability to achieve our 2022 targets."
Metlife: A leader in female empowerment
In other news, Metlife was recently named a world-leading organisation in terms of . The list compiled by measured key data points such as female proximity to executive roles, the market value of businesses run by women, and rates of pay within the top 20%.
According to information sourced on Metlife, women make up 40% of its managers, with 28% in regional managerial roles, 30% of its executive body and 30% of its board. 
"Gender equity is central to MetLife's purpose, which calls on us to build confidence not only for our customers, but also for our employees," commented Cynthia Coverson, Senior Vice President of Regional Business, MetLife Group Benefits. 
"MetLife has a proud history of advancing women's careers, which has had a significant impact on our ability to deliver exceptional business results."
REMEMBER: You can still nominate the female executive you believe deserves a place on FinTech Magazine's Top 100 Women list. for more information.