Farmers Insurance introduces customisable policies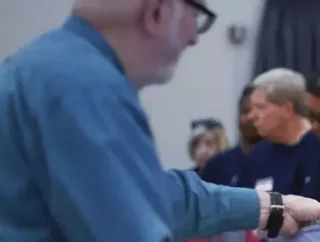 Farmers Insurance, one of the US' largest insurers, is bringing a customisable and digital-first experience to customers in Louisiana and Massachusett...
Founded in 1928 in Los Angeles, was brought under 's umbrella in the late 1990s.
It now serves 10 million households, covers 19 million individuals in all 50 US states through 21,000 employees, and provides a comprehensive spread of multi-line cover, including car, home, life and business.
This latest development, however, appears to be Farmers' push to create a more modern experience for its customers through digital technology. By downloading the company's app or via its website, users can access quotes in a D2C model that incorporates greater elements of personalisation.
Customisation: The insurtech mentality
Although certainly not exclusive to insurtechs, the focus on enhanced CX and personalisation is reminiscent of designs chosen by innovative startups in the space, such as , and . Customers are getting used to policies that are tailored to fit their specifications, and incumbents like Farmers have realised the value.
"A major piece of Farmers relentless focus on innovation and service is continuing to streamline and improve the customer experience, in this case utilising Farmers.com and the Farmers Mobile App to bring a seamless option right to customers' fingertips," said Keith Daly, President of Personal Lines at Farmers Insurance.
Daly went so far as to call personalisation Farmers' "hallmark for more than 92 years". The insurer's eastern and south eastern expansion is being heralded as a success for product accessibility at a continually difficult time.
Indeed, the company's growth has been surging since it started a campaign in 2011. So far, in addition to Massachusetts and Louisiana, it has expanded services in Florida, Connecticut, Georgia, Maryland, New Jersey, New York, Pennsylvania, South Carolina, Kentucky, and Mississippi.
Delivering desired interactions through tech
In a recent , Adam Goldsmith, Insurance Specialist, SAS UK & Ireland, listed tech's ability to deliver desired customer interactions as one of insurance's five most likely areas of development.
Goldsmith cited COVID-19 as the primary factor, and though the pandemic will end eventually the repercussions could be much more permanent. Restrictions on customer interaction meant that insurers had to explore different avenues of engagement, some of which have proven popular enough to stay in place.
"Indeed, the previous months have exploded the myth that minimal policyholder interaction is a barrier to customer experience innovation. Technology can more than fill the gap. As companies like By Miles have shown, on-demand or telematics-based products can deliver an insightful monthly, weekly or even daily dialogue with customers," he commented.
What's clear, then, is that sticking to old insurance paradigms exposes companies to competition from those with a more flexible, multi-channel mentality. Startups already have a lead in this race; incumbents need to follow Farmers' example before it's too late.
Image source: Farmers Insurance Group