Zurich implements paid lockdown leave in UK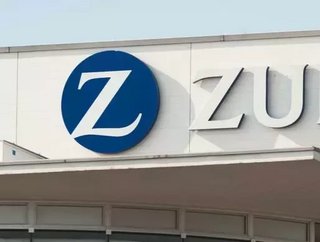 The insurance giant will offer 10 extra days of fully paid leave to any UK staff with caring commitments...
Swiss insurance giant Zurich has introduced additional fully paid leave for parents in its UK offices who may struggle to juggle their work and childcare commitments under the third national lockdown. 
The scheme will allow parents and carers to take 10 extra days of paid leave, after schools across the country were forced to close under new government rules. The supplemental days can be taken consecutively or individually as needed, with more than a fifth of Zurich's 4,500-strong UK workforce expected to benefit from the programme, the insurer says. 
Boris Johnson earlier this week announced England and Wales would enter a third national lockdown as daily cases neared an unprecedented 60,000. Under new measures, the public has been told to stay at home unless necessary for work, health emergencies or grocery shopping. All non-essential retail will also be forced to close, alongside pubs, bars, cinemas and other leisure venues. 
The restrictions are expected to continue until at least mid-February, though further comments from the Prime Minister today indicate the legislation will continue until the end of March to allow the country to re-open in a "gradual unwrapping". The latest lockdown has thrust many parents, already juggling working from home and childcare, into the tricky prospect of guiding their kids through remote education. Schools across the country have been closed, allowing only vulnerable children and the offspring of essential frontline workers to attend in COVID-safe groupings. 
Support for carers
"With schools closed, working parents will be frantically trying to juggle their jobs and childcare responsibilities," said Steve Collinson, Zurich's Head of HR. "We already offer flexibility for employees who want to change their working hours or structure some days differently. But for parents trying to balance work, childcare and home schooling, this may not be enough."
He says the scheme aims to offer employees the crucial flexibility and time to support their families, and that the extra leave is not restricted to parents: "This is also available for anyone with other caring commitments."
Zurich's latest measure follows a suite of support systems introduced since March 2020. Staff have access to small emergency loans of up to £750, can reduce their pension salary sacrifice, sell holiday back to the company, and access counselling and well-being programmes.