Startup spotlight: Anorak, a new way to buy life insurance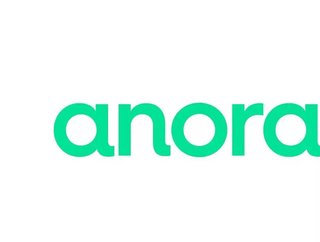 InsurTech Digital takes a closer look at insurtech startup Anorak, a company that's striving to change the market standard for purchasing life insurance
Founded in 2017, Anorak is a London-based startup created by David Vanek (CEO) and Vincent Durnez (CTO). 
Combining Vanek's experience as a tech entrepreneur and former investment banker at JPMorgan with Durnez's extensive insurance industry knowledge, the duo sought to make finance more accessible and easier to purchase.
Moreover, Anorak's approach is characterised by empowering consumers to make informed decisions through tailored advice provided by insurance experts. It summarises this as three core differentiators:
Helping people learn

Providing expert advice online

Focusing on the 'right' cover for the customer's needs, budget, and profile
A new way to buy insurance cover
Anorak currently offers three main products: 
Customers that enquire are able to receive instant advice online about their policy requirements. Anorak then scans for matching coverage from major insurers and advises on the most suitable option. Finally, customers are invited to apply online, but not before an expert from Anorak helps them go over the details one final time.
Elsewhere on the website, a dedicated learning centre provides comprehensive to the aforementioned insurance products, as well as quick tips and guides for those exploring whether they need cover or not. 
Innovating life insurance
Anorak recently managed to raise £5m in a funding round led Outward VC, with additional investment from Triple Point Ventures and Kamet Ventures.
The round also attracted several notable angel investors from within insurance, such as Paul Evans, Chairman of Allianz, and Nic Kohler, former CEO of Hollard. Clearly, the innovative and transformative approach it champions is finding favour among investors in the post-COVID market.
"The last 12 months has left many of us in a state of financial uncertainty, and many are actively searching for fair and transparent advice on insurance. Our platform provides exactly that and we are looking forward to continuing to work with our partners to bring this education to the masses," stated Vanek.
Sanchit Dhote, Investment Manager at Outward VC, added that Anorak possessed a genuine capability for resolving difficult industry pain points:
"The protection gap is only getting wider and Anorak is already a leading player enabling the shift towards embedded insurance. We believe that Anorak has the potential to become the go-to infrastructure for everyday insurance advice."

Image source: Anorak