Pie serves up API for partners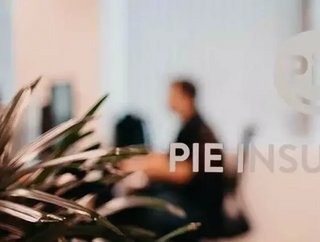 The rollout allows partners to tap into the US insurtech's analytics and instant quote tech, while remaining within their own branded systems...
Pie Insurance has launched an API for partners, allowing them to tap into a variety of digital services and insights platforms.
Founded in 2017, the US insurtech specialises in small business employee comp insurance, automating coverage to offer quotes within minutes and using analytics to help them save money. 
The proposition has attracted vast swathes of SMEs across the states; the business reached $100m in premiums last month after just three and a half years on the market. 
Through the launch of its API, Pie's partners will be able to offer these same services to its customers while, importantly, keeping them within their own distinct systems. They can also customise the integration to leverage the features that best serve their client base, as well as accessing a variety of endpoints for things such as pricing or bindable quotes.
Dax Craig, co-founder and president of Pie Insurance, says the move will empower its customers to offer "affordable coverage more efficiently than ever before". 
"We believe opening up our API is an essential step to ensure Pie delivers an automated and easy-to-use workers' comp insurance experience," he adds. 
Embracing digital
Pie's partner network has increased almost 200% since the beginning of the year, rising to more than 1000 retail and wholesale agencies. The growth follows broader trends within the insurance industry as businesses and individuals increasingly head directly to digital platforms for their coverage. 
McKinsey expects this trend to continue, and warns that insurance firms who do not adapt to a more digital process would flounder in the years to come. A recent McKinsey study found that smaller businesses in the UK prefer the immediacy and flexibility of insurtech platforms over many of the benefits offered by incumbent insurance brokers. In fact, more SMEs said they would likely look to cut brokers out of the equation altogether once they had navigated the COVID-19 pandemic.