London based Insurtech Huddle to partner with Telstra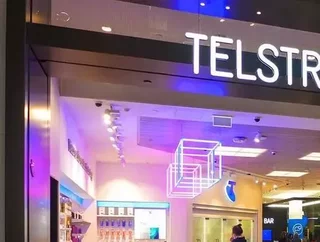 London-based Huddle to collaborate with the telecom giant, Telstra, to develop customer service solutions...
The UK-based fintech, Huddle, has announced a new partnership with Australia's national telco, Telstra. 
The collaboration will enable Telstra's company members to earn reward points when they insure with Huddle, reports suggest. As an added incentive, Huddle, which was founded in 2006 and provides car, home, travel, and contents insurance products and services, will offer a range of personal insurance products such as home and motor to customers of Telstra.
Telstra members can earn up to 90,000 bonus points when they take out the Comprehensive Car plus Combined Home and Contents insurance from Huddle before 30 April 2021.
The move is a positive step by Telstra following a difficult 12 months that saw the telco take a financial hit, while its EBITDA (earnings before interest, tax, depreciation and amortisation) dropped by A$4.1bn.
Huddle and Telstra rewards scheme
Huddle co-founder Jason Wilby, explained , "Huddle and Telstra share a mutual drive to innovate and solve real customers problems. By combining Huddle's revolutionary insurance and Telstra's incredible rewards program, we're enabling customers to get great cover with Huddle and new tech such as Google Nest, wearables and tablets with Telstra Plus."
He said that the partnership helps Huddle add further value to its Telstra Plus rewards loyalty program which has been running since 2019.
Telstra Group Executive Michael Ackland told the media , "This partnership is an exciting milestone for Telstra and our 2.5m customers who have signed up to the Telstra Plus rewards program. Part of our T22 strategy."
He continued, "It's all about offering members fantastic access to exclusive offers and benefits with other leaders in technology, and in the insurance space, Huddle certainly fits that bill."
Huddle, which is backed by Hollard Insurance Company - one of Australia's largest insurers, says it uses state-of-the-art solutions including Zap Claims, to provide consumers with easy, convenient, flexible, and time-saving insurance.