Lemonade teams up with Bestow for life insurance cover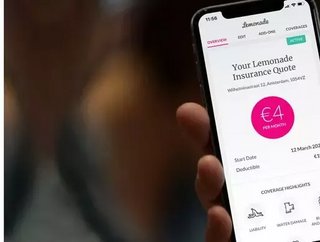 Disruptive insurtech Lemonade announces partnership with 'full stack' life insurance firm, Bestow. Deal will provide new cover products for custome...
Leading insurtech Lemonade has announced it will partner with Bestow to offer Lemonade customers fast and affordable cover.
The new service, which is powered by Betow's Protect API, is already available and accessible via Lemonade's website and apps. 
According to reports, the new service is user friendly and customer-led. Clients are guided by Lemonade's AI-enhanced chatbot Maya, who leads them through "a conversational application." The Protect API then underwrites customers in "real-time" and within seconds, they are informed if their application for cover has been successful. 
Bestow then uses third-party data "to determine eligibility and pricing in seconds, eliminating the need for a medical exam."
Disruptive insurtechs
Lemonade is considered one of the most disruptive insurtechs in operation today. The popularity of its services has seen the company's in-force premium nearly double year-on-year. 
A philanthropic company with many community-driven projects, its low premiums and swift service has been a refreshing addition to the insurtech sector. 
Lemonade's loss ratio has also narrowed considerably. The company also ended 2020 with over a million active customers – four years after its launch.
In December 2020, the insurtech's earnings for Q3 revealed the company's gross earned premium was $42.9m, a rise of $21.9m or 104% on the previous year. 
The technology-savvy company is driving growth in the US and several European countries. Some analysts believe Lemonade is already differentiating itself from traditional insurance companies that have negative relationships with their customers.
Insurtech partnerships
By comparison, Bestow is also expanding. In 2020, the insurer formed an agreement to acquire a nationally licensed life insurer. It also expanded its client base by 400% and raised over $100m in capital. 
The full-stack life insurance carrier's strategy is to speed up growth on several product lines to support "industry-first" distribution partnerships such as Lemonade Life. Insurance products on Bestow's platform are "competitively priced and 100% digital," the company confirmed.
The collaboration with Bestow looks set to enhance Lemonade's growth strategy further too. Jonathan Abelmann, Co-founder and President of Bestow, explained, "Bestow has built life insurance infrastructure for the Internet, partnering with world-class companies who provide access to vital financial products."
He continued, "Lemonade is a visionary in using technology to transform insurance, and we couldn't be more excited to partner with them on Lemonade Life, which is truly a one-of-a-kind experience."