Irish insurtech Blink partners up with Terrawind Global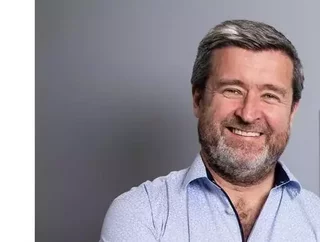 The Cork-based insurtech will use the collaboration with Terrawind Global Protection to launch in Latin America...
Leading Irish insurtech, Blink, has a nnounced a collaboration with the global travel assistance provider, Terrawind Global Protection.  
The partnership will enable Blink to branch into the Latin American marketplace and deliver tailor-made travel solutions to customers embarking on leisure and business travel. 
Blink provides data-driven travel disruption solutions, and uses tools to track flights in real-time when customers book their travel. If a cancellation or delay occurs, the customer is notified of the change, which enables them to search for a real-time resolution to the problem. 
Meanwhile, Terrawind Global Protection's clients are provided with options that make travelling less stressful - including airport lounge access if a flight is delayed by more than three hours. Clients are also financially compensated for delays and stress through immediate deposits into their PayPal accounts. 
Blink travel solutions
Blink will be providing flight disruption services that further support the policies already offered by Terrawind Global Protection cover for the company's worldwide network of customers. 
Carlos Fernandes, CEO of Terrawi nd Global Protection, said the move was valuable, not only from a cover point of view, but from the angle that 2021 will see the travel industry enjoy a revival following the pandemic. He explained, "This is another key element in our ongoing strategy to continually add value to our client services.By adding Blink's flight disruption solution to our product offering, we're affirming our confidence in the return of global travel and investing in world-class innovation to enhance the travel assistance experience for our clients."
Paul Prendergast, CEO and co-fou nder of Blink, said, "We were tasked by Terrawind to deliver a seamless, superior customer service experience for their clients and the result is a real-time service that provides options and alleviates stress when customers need it most."
"At a critical time when the travel industry begins to recover and we see the increasing movement of people worldwide, Terrawind's assistance services will play an important role in restoring confidence to the travelling public and we are proud to play our part in that effort," he added.