InsTech London will highlight UK InsurTech innovation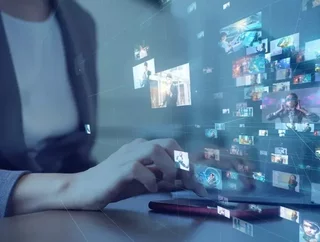 Seeking to give a platform to the most innovative InsurTechs in the UK market, InsTech London will be a partner for the ITC + DIA World Tour...
Seeking to give a platform to the most innovative InsurTechs in the UK market, will be a partner for the .
ITC's (InsureTech Connect) digital-only 'September to Remember' event will run between 1 and 18 September, spanning across 35 locations in EMEA, APAC and Americas, and featuring over 200 of the best InsurTechs operating in the market today.
The event will then culminate in , an immersive two and half-day event (21 to 23 September) which will feature more than 200 speakers, over 100 hours of streamable content and provide many opportunities for learning, networking and collaborating.
Representing the UK InsurTech
Readying itself for the UK's contribution to the three-week event on 3 September, InsTech has opened up submissions for the most innovative startups with less than USD$30mn total investment and fewer than 100 employees to register.
Only five entries can ultimately be selected to pitch at the event, meaning that competition is expected to be strong.
InsTech, one of the fastest growing insurance-related communities, prides itself on bringing companies of all sizes together in the spirit of strengthening the market. Not just exclusive to the UK, 50% of the organisation's membership actually comes from outside the country.
"We are delighted to partner with ITC + DIA and lead the UK part of the World Tour," said Matthew Grant, Partner of InsTech London.
"We will be selecting five start-ups that we believe are amongst the best representations of UK innovation, with solutions that are, or could be, applicable globally. InsurTech is increasingly global, and the UK sits strongly at the heart of it, with many leading innovators being based here, including from our rapidly growing corporate membership."
Regarding InsTech joining the event, Jay Weintraub, CEO and Co-Founder of InsureTech Connect, added: "We are very excited to have InsTech London as part of the World Tour. UK companies have always been innovators in insurance and that has not changed today. That spirit of early innovation is clearly in the DNA and continues to live on."