Corvus Insurance Buys Tarian to Expand Underwriting Services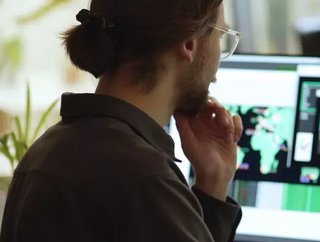 Corvus Insurance, a leading US-based insurtech, announced it has acquired UK-based Tarian Underwriting Limited to expand its capacity for 2022
Founded in 2017, Corvus Insurance aims to make the world safer by helping businesses protect themselves from cyber risks. It is a leading US-based insurtech that offers innovative cyber insurance products.
The company has now expanded its international footprint by acquiring Tarian Underwriting Limited, a major cyber underwriting platform. With this acquisition, Corvus aims to provide new underwriting services in the UK, US, Middle East, Australia, Canada, and Australia.
According to Phil Edmundson, Founder and CEO of Corvus Insurance, "Corvus is now the world's leading Cyber InsurTech. By bringing Tarian into the Corvus fold, we are expanding our international footprint into Europe, Africa and Australia with an experienced and proven team of underwriters. Tarian has expanded its capacity for 2022, which is a testament to its underwriting discipline and strategy. We are thrilled to continue this growth and to bring the entire Tarian team on board, as they share our mission to make the world a safer place."
As cyber risks evolve, so do opportunities
The acquisition of Tarian Underwriting Limited will help expand the company's reach while also providing businesses with more options for protecting themselves from cybercrime.
Tarian is a major cyber underwriting platform that offers market-leading solutions to an ever-evolving cyber risk landscape and underwrites on behalf of a partnership of Lloyd's syndicates.
As the most funded vertical within insurtech in 2021, the global market for cyber insurance is expected to grow significantly in the next few years. Cybercrime is expected to cost the world $10.5 trillion a year by 2025.
"We founded Tarian as a group with extensive market experience that saw an opportunity to set up a customer-centric company that was focused on entrepreneurial and tailored solutions to improve the standard of cyber and technology insurance risk," stated Geoff Pryor-White, CEO of Tarian. "Now as a part of Corvus, and with greater access to its data-driven insurance technologies, we can continue our founding mission and support our policyholders as one, dynamic team."
The bottom line
In 2021, Corvus Insurance expanded significantly. It will be interesting to see how the company grows following its new acquisition of Tarian Underwriting Limited, which will be rebranded to Corvus Underwriting Limited.
With cybercrime on the rise, businesses need to have access to affordable and innovative insurance products to protect them from these risks. And this acquisition will help Corvus Insurance do just that.
***