BIBA, ABI, and Flood Re collaborate to improve flood cover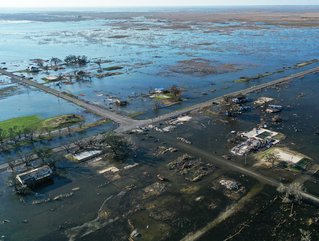 Flood Re, and regulatory bodies BIBA and ABI, have joined forces to improve the insurance outcomes of householders requiring flood cover
Flood Re, the British Insurance Brokers' Association (BIBA), and the Association of British Insurers (ABI) have joined forces to help provide better cover and insurance support to homeowners who are challenged in trying to find the best flood protection.
The regulatory bodies have announced the launch of a brand new directory of expert flood insurance providers that customers can use to find the best provider for their needs.
The new Directory includes 18 insurers and brokers listed that have passed the agreed eligibility criteria, while others are invited to join by completing the application form. The specialist companies are ideally placed to source insurance solutions for households struggling to obtain flood protection and can be found on the BIBA website.
To provide backup support for those using the directory BIBA and ABI members have also installed a voluntary Signposting Agreement whereby firms will signpost users to the Directory if a consumer is offered a household policy with a flood exclusion or a consumer is not offered a household policy and flood risk is the major reason cover is turned down. Firms will also seek to implement this agreement in Q3 2022.
Insurance cover, flood protection, and climate change
According to reports, the move follows on from a special report published in Doncaster UK in 2020, called The Independent Review of Flood Insurance. The review listed a number of recommendations that should be applied to the industry, including providing easier access to affordable insurance for those in flood-prone areas.
Better flood insurance support for customers
Speaking about the recommendations and the new partnership, Graeme Trudgill, BIBA's Executive Director said: "People that have been flooded know all too well how important it is to have flood insurance that can help reinstate their home and contents. We were delighted that the review gave the impetus to work towards a solution to help more people and it was key that insurance brokers be involved. The launch today of the Flood Insurance Directory is excellent news for consumers."
Rebecca Pow MP and the UK's Flood Minister agreed, saying she welcomed the "collaborative work BIBA has taken forward with industry following the Independent Review of Flood Insurance in Doncaster. This new joint-industry Flood Insurance Directory will play a key role in helping increase accessibility of flood insurance for properties at flood risk".
Dermot Kehoe, Director of Communications and Transition, Flood Re, added, "The new Flood Insurance Directory is a great initiative to help householders shop around for flood insurance. It means that people will be able to easily see if their property is eligible for the Flood Re scheme and be directed to companies who can help them to find the right insurance."